3 min read
Mobility@Deloitte
Flexible and sustainable multimodal mobility options
Since launching in June 2018, Deloitte Belgium has rolled out flexible multimodal options that aim to help our professionals get where they need to go. Mobility@Deloitte is part of a broader sustainability programme in which mobility takes centre stage in reducing our CO2 emissions by 25 percent by 2021. We're investing in multimodal options and focusing on simplifying our fleet to become more sustainable.
FLEET Mobility Manager of the Year 2019
On 10 January, Deloitte Belgium was named FLEET Mobility Manager of the Year 2019 at FLEET magazine's annual award ceremony. The award recognises the Mobility@Deloitte programme we launched in June 2018, in which 42% of our practitioners made a positive change in mobility by opting for sustainable means of transport best suited for their individual needs.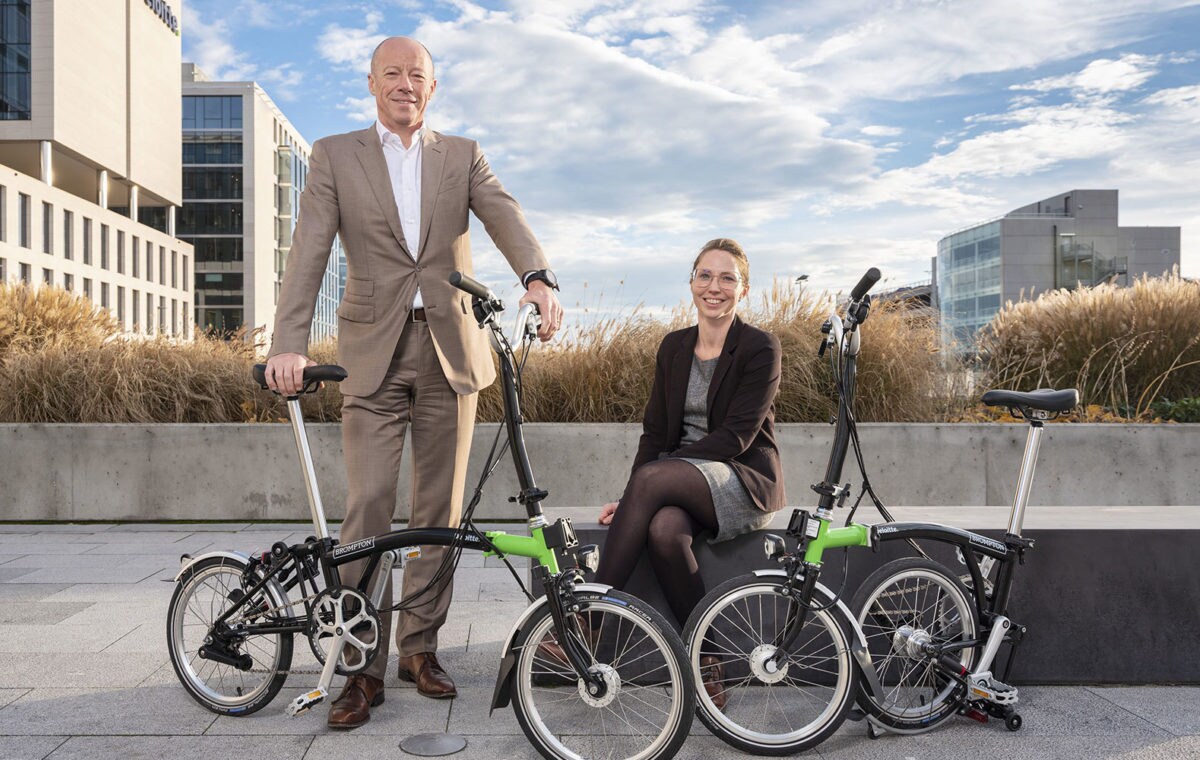 "Companies can and must do their bit for liveable mobility in our country. We are investing in multimodal options, which have a lasting impact because we believe in future-oriented mobility. Ever since Mobility@Deloitte was launched in June last year, 42% of our employees have opted for a positive change in mobility. This award is a fine recognition for the efforts we have made and will continue to make."
Deloitte professionals can choose from different green mobility packages such as public transport, bicycle or electric bike, electric car, car and bike sharing, and carpooling. They can also opt for a combination such as free station parking and a train pass, or a bicycle and a train pass. Thanks to our location near the airport, the Gateway building is very easily accessible via public transport.
Bike and ride sharing offerings
Taking the bike to work is a great way to stay fit and makes an impact on our sustainability goals. Our professionals in the Antwerp, Gateway, Ghent, Kortrijk, and Leuven offices can borrow shared Deloitte Bromptons and e-bikes for up to five working days. The city bike models are the Deloitte Brompton "one-size-fits-all" VanMoof Smart X and the Deloitte custom city cruiser by Fiets.be. We're also working on the refurbishment of our bike parking facilities across offices.
"Getting to work on two wheels is a green and healthy choice. There are many offerings through Mobility@Deloitte that make cycling to work worthwhile."
Mobility@Deloitte has launched the revised version of the Commuty app, designed for the Deloitte ride sharing experience where Deloitters can find travel partners to commute with to the office, clients or events. We also encourage carpooling and biking to work every Friday throughout the summer. Ride sharing can make a journey more pleasant; it has ecological advantages and it ensures that fewer cars are on the road. It is also a great way to get to know your colleagues better!
Smart parking and responsible mileage
Deloitte professionals based at the Gateway building use the Get2Work app, which calculates in real time the fastest way to the destination by different modes of transport. Smart parking solutions inspire new ways of working with the aim to enable sustainability. The number of parking days available are based on the Mobility@Deloitte package they choose.
The launch of smart parking and responsible mileage aims to help reduce our carbon footprint and ensure less traffic on the roads. To achieve this, our registration tool - the dongle device - registers the kilometres in your car making the distinction between professional and private kilometres. Deloitters can easily keep track of their mileage by accessing an online platform. The initiative aims to encourage our professionals explore alternative transportation for their commute!
Forward thinking has always kept us one step ahead, and making an impact through sustainability is high on our agenda.
Contacts
Tom Declercq
Managing Partner, Tax and Legal
Annelies Vermeire
Mobility Manager
Related topics