3 min read
She Loves to Code
Free coding workshops for women open doors to careers in technology
Deloitte partnered with the non-profit platform 19 to encourage more women to embrace technology careers in Belgium.

400 women have already completed the She Loves to Code coding workshops.

Coming from diverse cultural backgrounds and speaking a range of languages, most of them have never coded before.
Ada Lovelace, the EMAC girls, Grace Hopper and Hedy Lamarr all made history with their coding skills. Now a platform in Brussels is challenging its female coders to do the same.
To encourage more women to embrace science, technology, engineering and maths (STEM), Deloitte Belgium teamed up with the non-profit platform 19, which we sponsor through our Impact Foundation programme.
Time to take action
A subsidiary of 42 in Paris, 19 aims to make digital learning available to all. Alexandra van Hille, Chief of Staff, Technology, at Deloitte Belgium, is one of its main ambassadors.
She said, "When the firm started working with 19, we saw an opportunity to increase its gender diversity and, at the same time, encourage more women into tech."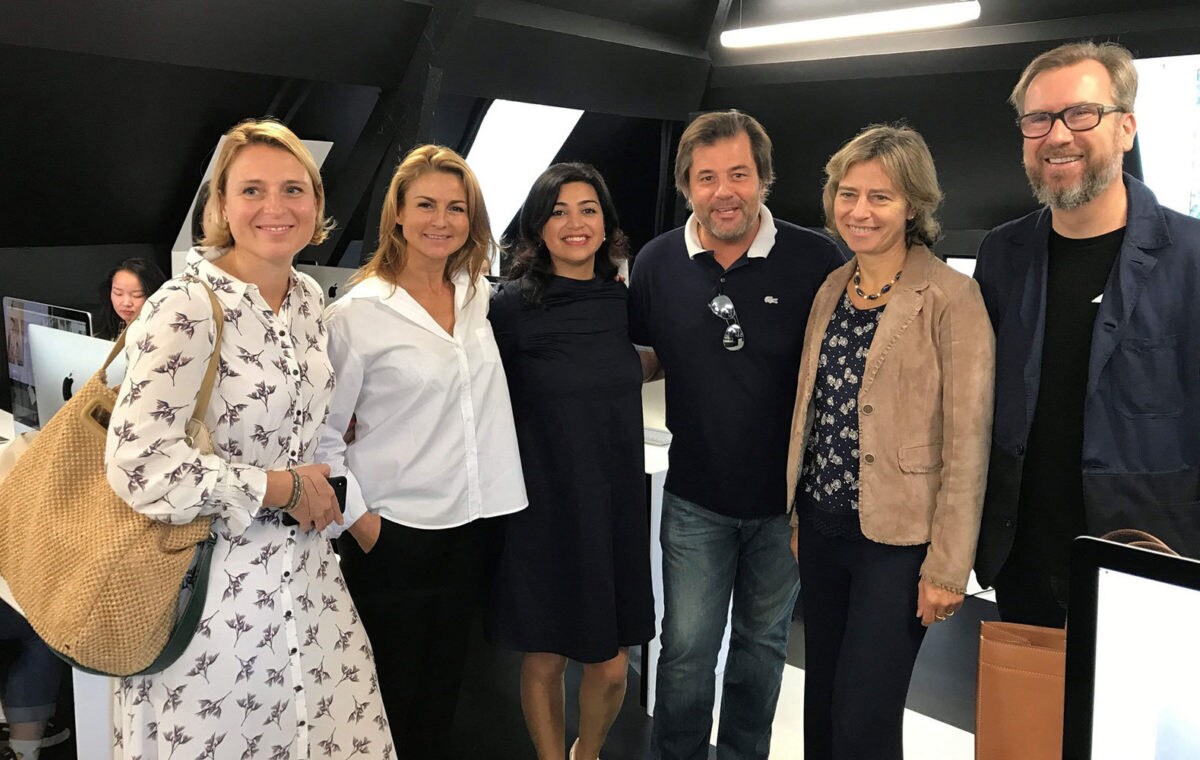 Alexandra had already successfully launched the Women in Tech initiative at Deloitte Belgium and was curious to find out how many women they had at 19.
"Out of 130 apprentice programmers, it was eight," she continues. "I thought 'that's a pity, why don't we do something to get more women to join?'" And She Loves to Code was created.
Code breakers
19 hosted its first free She Loves to Code workshop in October 2018 and, following its success, as at July 2019 has already organised nine sessions in total (and counting). The sessions feature an introduction to the platform, hands-on coding (Bash, Shell, C and HTML), plus some shared experiences.
Alexandra attends each session with various technology practitioners to talk about what it's like to work in the industry. She said, "The objective is to demystify technology. We want to illustrate the broad range of career opportunities and break down the barriers that women feel are holding them back."
"I tell them 'if you are considering a career in tech, talk to people. If you already have a job, infuse your job with tech.'"
The women who sign up are often from different cultural backgrounds and speak a range of languages. They are students, expats, entrepreneurs, mothers or those looking to re-skill – the majority have never coded before. Some of our own people, and our competitors, have also attended.
"It's the connections with the other women that make this course so special."
School of thought
400 women have participated in the workshops so far. If attendees enjoy the session they can sign up for a month-long bootcamp. Once they pass this, they get life-long membership to 19 and can go on to learn about subjects like artificial intelligence, cyber security, gaming and infrastructure through peer-to-peer learning.
Although the workshops weren't set up just to recruit new people, it's started a positive trend in the number of women enrolling at 19. When it opened, only 5% of 19's coders were women but, since then, this has tripled. The platform's new goal is to reach 50% in the next three years.
"In Belgium there is anxiety over digitalisation. We want to transfer this into passion and new opportunities for everyone," said Stéphan Salberter, Managing Director of 19.
"We set out to develop a workshop format to attract more women to technology. But it's become more than that – we've now created a movement, with other companies and organisations supporting the programme and encouraging more women to consider a career in technology."
"It's important to stimulate diversity, especially in the fast moving area of technology, to ensure innovative and competitive solutions are created. Women are definitely key contributors to the digital era."
Related topics