Supply Chain Planning
Improve top-line growth and lower costs
The difference between first and second place in a rowing competition often comes down to timing and synchronisation. Similarly, effective integration of a supply chain's many parts, in alignment with a company's financial plan, can contribute significantly to improvements in financial performance and market competitiveness.
Deloitte's Supply Chain Planning professionals work with clients to develop strategies, define future solutions built on leading capabilities, and implement process and technology solutions. We help build the business case for changes that are aimed at carefully defined objectives, including revenue growth through improved customer service, accurate financial projections for stakeholder guidance, reductions in working capital, and improved supply chain cost and efficiency.
Supply Chain Planning services
Supply Chain Planning Assessment – Thorough assessment of end-to-end supply chain capabilities to define improvement opportunities and roadmap to transform the Planning capabilities
Integrated Business Planning (IBP) – Establish an IBP process that integrates demand, supply and financial planning processes to yield one common operating plan that is utilized across all functional areas
Demand Planning – Improve demand planning by implementing statistical forecast models, analysing drivers of demand, formalizing processes to capture business intelligence, and integration with key customers
Supply Planning – Implement proactive, exception-based production and deployment planning processes which incorporate timely, relevant demand and constraint data – production and material constraints
Inventory Management – Replace standard product flows and blanket "rule of thumb" inventory strategies and guidelines with differentiated approaches based on statistical models and implement advanced analytic visualization capabilities
Supply Chain Planning Application Selection – Definition of user stories and business requirements, and support for the selection of a planning solution to drive value and enable business objectives
Supply Chain Planning Application Implementation – End-to-end delivery of advanced planning and scheduling (APS) solutions, including process design, development, testing, training, and change management
Supply Chain Flexibility – Improve supply strategies, production run rules and distribution approach to optimize the trade-off between inventory investment and manufacturing efficiency
Synchronized Business Planning
Synchronizing supply, commercial and financial opinions in a concurrent planning process increases business value on the basis of digital enablers such as scenario planning and end-to-end value chain transparency.
Recommendations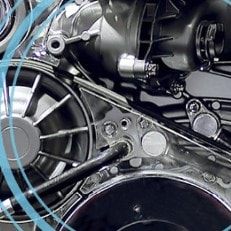 A structured methodology for implementing IBP post-merger or acquisition