Beyond Fintech: A pragmatic assessment of disruptive potential in financial services
Fintechs have defined the direction, shape, and pace of change across almost every financial services subsector. While they may not dominate the industry today, they have laid the foundation for future disruption.
This report from the World Economic Forum (Forum) and Deloitte studies the transformative role of fintech and other disruptive forces on the financial services industry. This is the third report Deloitte and the Forum have developed on this topic.
The report uncovers eight disruptive forces that have the potential to shift the competitive landscape of the financial ecosystem.
Cost commoditization: Financial institutions are embracing new technologies to accelerate commoditization of cost drivers.
Profit redistribution: The location of profit pools within and between value chains are shifting with new technologies.
Experience ownership: Distributors will enjoy a position of strategic strength as owners of customer experience; manufacturers are expected to become hyper-scaled and hyper-focused.
Platforms rising: Financial institutions are shifting to multiple-provider platforms as a channel to distribute and trade across geographies.
Data monetization: Financial institutions are starting to use a combination of data strategies to follow the lead of tech firms in data monetization.
Bionic workforce: New technologies such as Artificial Intelligence will mean major shifts to financial institutions' workforces.
Systemically important techs: Financial institutions of all sizes rely on large tech firms' capabilities.
Financial regionalization: Diverging regulatory priorities and customer needs is making way to tailored regional models of financial services.
Read the report to learn how these forces are impacting the financial services industry, including insights from seven industry segments: payments, digital banking, lending, insurance, market infrastructure, investment management, and equity crowdfunding. Please contact a Deloitte executive if you would like to discuss the report, and learn what these findings mean for your business.
Learn more about the findings for the following sectors:
Recommendations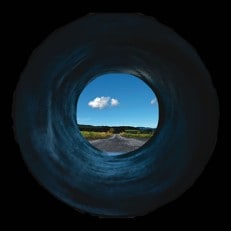 Research from Deloitte & the World Economic Forum