3 min read
Going green with Leave No Trace
The power of one small change
Deloitte Ireland collaborated with environmental charity Leave No Trace Ireland on several initiatives throughout FY20 to make a positive impact on the planet.
Leave No Trace were selected as a charity partner for IMPACT Day in 2019 and also for our KeepCup initiative because of their ethos of responsible outdoor recreation by making good decisions to protect the world around us with a focus on reducing waste. This ethos resonated with Deloitte people in the context of a growing global environmental awareness and an increase in activism.
In 2018, there were 42 people involved with Leave No Trace (LNT) projects on IMPACT Day, Deloitte's flagship volunteer day, with volunteers on these projects contributing over 160 volunteer hours. In 2019, the interest in environmental projects rose significantly with a further 168 of our people involved in five separate LNT projects, amounting to over 1,200 volunteer hours. On IMPACT Day, each LNT project began with an information session which allowed volunteers to learn about the area they would be working in and really understand the importance of keeping outdoor areas free from waste. These information sessions really put the clean-up project into perspective for the volunteers, showing the lasting impacts that even the smallest pieces of waste and litter can have on our environment. Volunteers learnt just how beneficial it is to the planet if we all make small habitual changes such as swapping from daily single-use coffee cups to a reusable one.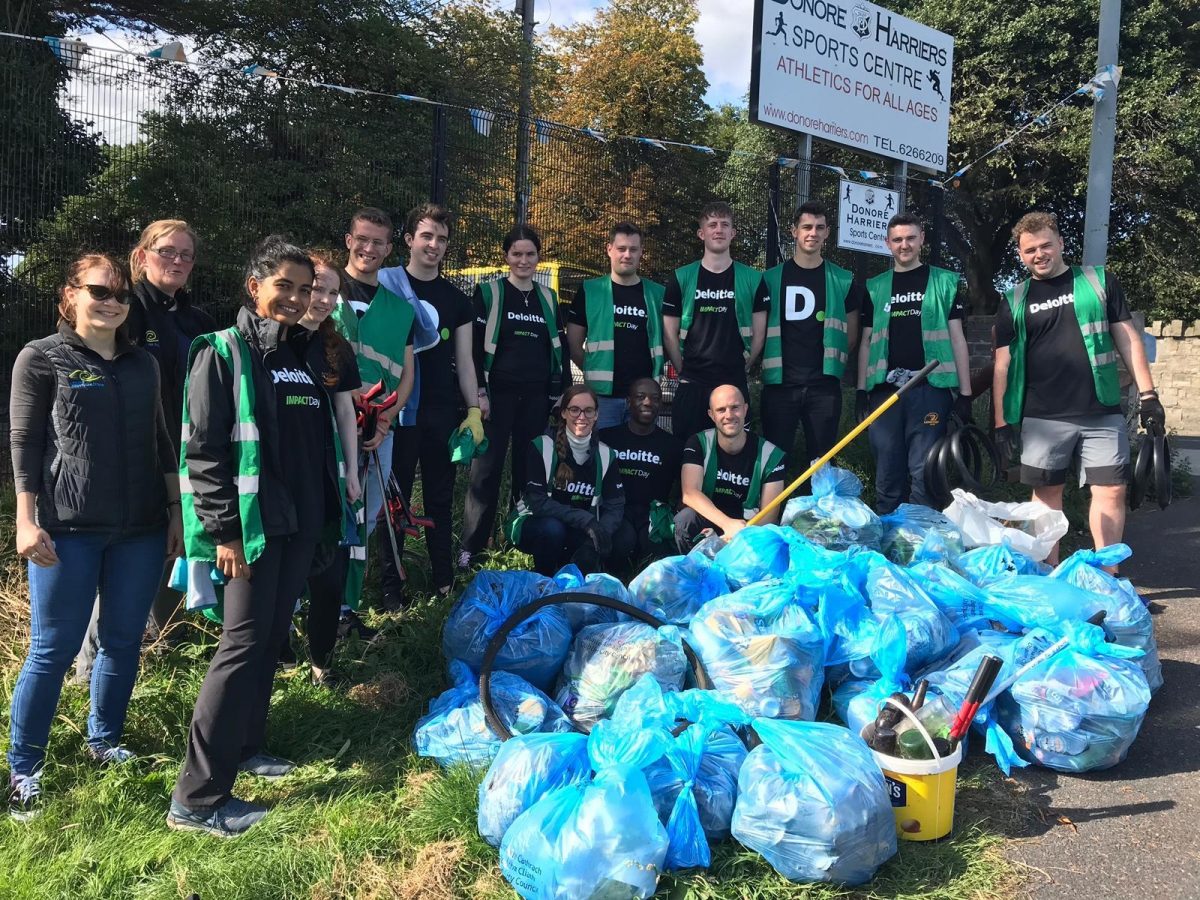 To reduce the number of single-use coffee cups entering our waste streams, we launched the Deloitte KeepCup initiative in August 2019. This proved to be hugely popular amongst our people, especially in comparison to the compostable cups that had been introduced as a 'quick win' alternative to the standard disposable coffee cup.
Deloitte leadership proudly supported this initiative and agreed to cover the cost of the KeepCups, which meant that the full sale price would be donated to Leave No Trace, as our chosen charity. Selling the KeepCups in our offices encouraged our people to move away from single-use plastic cups, which has also led to a positive impact on waste production. Our catering contractor KSG also got involved by offering employees a 10-cent discount when using a reusable cup in our canteens when purchasing a hot beverage. This incentive highlights their commitment to reducing their impact on the environment – you can read more about the ways in which we have collaborated with KSG to reduce waste and plastics in our offices in the story "Reducing Plastics – One Piece at a time".

"We extend a sincere thank you to Deloitte Ireland for their kind donation from the sale of Keep-Cups to contribute to waste reduction within the workplace and beyond"
With Deloitte covering the costs of the KeepCups, the donation from staff going to an environmental charity which aligns with Deloitte's values and Green Agenda strategy and with the reduced cost of the coffee at the canteens, this initiative really is a win-win for everyone involved. We're proud to say that during the period of Keep-Cup sales from August 2019 to March 2020, we diverted 2,040 cups from entering our waste streams while also raising over €3,500 for the charity.
This collaboration represents the powerful impact that making one small change can have on the planet!
Contacts
Gemma Osaseyi
Property & Facilities Manager
Claire Bergin
Corporate Responsibility Lead / Senior Manager
Going green with Leave No Trace
Related themes