2 min read
Leading the way in sustainable finance
Deloitte's influential in paving the way for the future of ESG talent
In 2019, Sustainable Nation and Skillnet Ireland commissioned Deloitte Ireland to research the future skills and talent requirements for Ireland's sustainable finance sector. As a result, €800K+ will be invested between now and 2022, representing a major boost to Ireland's efforts to advance the Environmental Social and Governance (ESG) agenda across the Financial Services (FS) sector.
Sustainable Finance refers to integrating environmental, social and governance (ESG) into business or investment decisions, for the lasting benefit of investors and society at large, leading to increased investment in longer-term and sustainable activities. Our ambition is to contribute to the climate debate and to create solutions that will deliver benefits to the planet and its people. Because of this, sustainable finance is a priority area for our sustainability services team. Together with building circular economies and addressing climate change, our research into sustainable finance has helped us make a lasting impact on the planet.
In 2019, Sustainable Nation and Skillnet Ireland approached Deloitte Ireland to complete research into the future skills and talent requirements that would be needed by the sustainable finance sector in Ireland. The review was intended to contribute to 'Ireland for Finance: the strategy for the development of Ireland's international financial services sector to 2025' launched by the Government in April 2019 and aligns with the trend for leading financial centres around the world to seek to boost the sustainable finance sector.
"We view this as a national imperative and an opportunity for government, businesses and consumers to come together to strengthen measures against climate change and develop forward-thinking sustainability policies. It is really becoming clear that sustainability is a megatrend that simply isn't going away."
Our research findings are relevant across the Financial Services (FS) sector. With sustainability and embedding ESG considerations as key priorities for all our clients, a key message from the report highlights the fact that sustainability has moved from a specialist corporate responsibility initiative to a mainstream business concern. Our research shows that Ireland's existing educational framework needs to adapt to facilitate this change.
"Sustainability, once regarded as a niche area, is by necessity becoming the new business as usual. If Ireland is to continue to be a top tier location for international financial services, we need to significantly invest in education on sustainable finance. Our report highlights the need for improved sustainable finance skills across the FS sector as organisations bring their sustainable products and practices to the market."
Through the research project, we developed relationships with key industry bodies and sustainable leaders in financial services firms in Ireland and internationally. Sustainable finance is a relatively new service area within sustainable finance, and it's expected to be a high priority for the financial services industry for years to come.
The results also underpinned the 2020-2022 funding proposal to Skillnet Ireland to support Irish located capital market capacity building efforts in the ESG space. As a result of the report, just over €800K will be invested between now and 2022 into capacity building efforts, representing a major boost to Ireland's efforts to advance the ESG agenda across the FS sector.
Contacts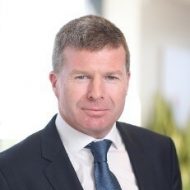 Michael Flynn
Partner, Head of Energy, Resources & Industrials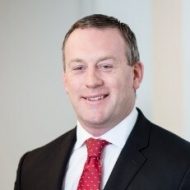 Sean Smith
Partner, Regulatory Risk
Leading the way in sustainable finance
Related themes