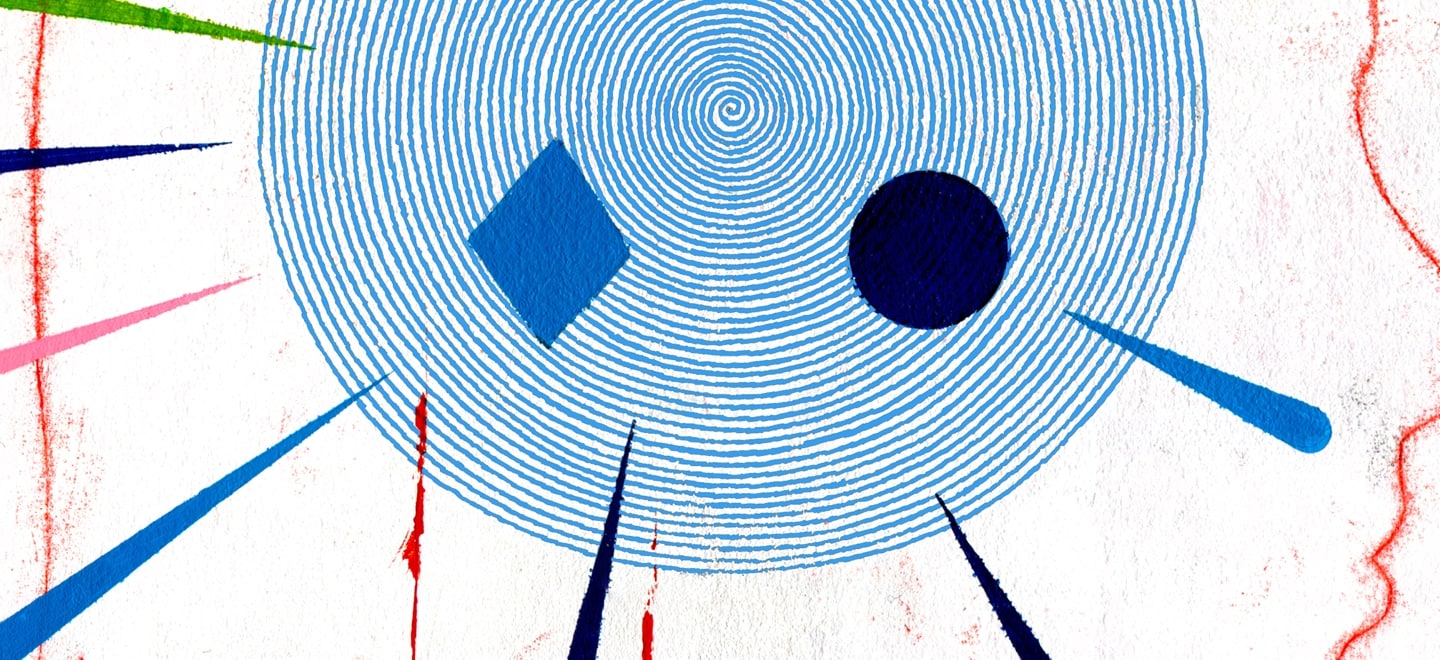 Article
Ready, set, (triple) aim
Hitting value-based care performance targets
Explore the impact that value-based care could have on health care costs, population health, and patient experience in the United States.
"America's health care system is neither healthy, caring, nor a system," Walter Cronkite stated in 1993.1 Two decades after the famed television newscaster made these remarks, discussion continues about the US health care system's need for improvement. But what does "improvement" mean? What does it look like? Many would suggest that to improve performance, system stakeholders need to concurrently reduce the cost of care, enhance the patient experience, and improve clinical quality/population health—three focus areas commonly known as the "Triple Aim."2 However, important questions exist; specifically, what efforts will positively impact performance in these areas and how do stakeholders measure the change?
One of the solutions gaining traction in a number of US markets is value-based care (VBC). Some organizations are delaying implementation of VBC because the current fee-for-service (FFS) payment structure is still highly profitable for them. Despite this reluctance, heightened pressure exists for providers to shift to VBC to improve overall health care system performance. (See sidebar for a VBC overview.)
In terms of measuring VBC's impact—it is about what you measure. It has been said that, "what you measure is what you get,"3 and we agree that having correct and relevant measures is a crucial part of the exercise.
To that end, the Deloitte Center for Health Solutions developed a US health care system performance dashboard (figures 1, 2, and 3) to track the effect of VBC. In this paper, we did the complicated work of vetting the many measures that should be considered. The dashboard, to be updated annually, provides a picture of the current system based on the aspects of performance that VBC is most likely to affect. The dashboard also offers information on performance variation to project how the system might look in five years if VBC is effective. Our point of view is that VBC can significantly improve the US health care system's outcomes in the Triple Aim areas of cost, patient experience, and clinical quality/population health.
VBC overview
Efforts to increase the value of US health care services have been under way for at least a decade and value-based delivery models have been in use even longer. The most recent push is driven by employer and public purchasers' concerns about rising costs and poor performance on quality indicators. The current US FFS-based system has incentives for providers to increase the volume of services, and while providers have professional goals to improve health outcomes, the system does not reward them for this. In 2006, the Institute of Medicine published two seminal reports, Preventing Medicare errors and Rewarding provider performance: Aligning incentives in Medicare. Both reports argued that the US system would make gains in quality and health outcomes and decrease overall costs if health care provider incentives promoted care coordination and improved performance on quality and measures.
The Affordable Care Act (ACA) included permanent policies and many pilots to test value-based payment models through Medicare. Among these are the Medicare Shared Savings and Pioneer Accountable Care Organizations (ACO) programs. More recently, the US Department of Health and Human Services (HHS) announced value-based payment goals for Medicare. HHS aims to:
Have 50 percent of Medicare payments tied to quality and value through alternate payment models (e.g., ACOs, bundled payments) by 2018.
Have 90 percent of traditional Medicare payments tied to quality or value through the Hospital-Based Value Purchasing and Hospital Readmissions Reduction programs by 2018.
Some commercial sector and Medicare VBC initiatives started well before the ACA and continue today. They feature payment approaches that share savings (and sometimes risk) for organizations that reduce the rise in health care costs, and that reward investment in care coordination and delivery arrangements among health plans, hospitals, and physician groups. As the health care system continues its shift to VBC, organizations will likely be rewarded for improving cost, quality, and outcomes by reorganizing care, testing new reimbursement models, integrating service delivery, coordinating care processes, and implementing quality improvement initiatives.
US Health care system performance dashboard
The Deloitte VBC dashboard includes multiple measures that capture cost, quality/health outcomes, and patient experience. Because organizations participating in VBC payment arrangements need to achieve success in all of these performance areas, we included measures within each category.
We began by considering more than 220 measures, selecting those meeting the following criteria:
Importance: We can determine the degree to which we could expect VBC to affect performance.
Relevance: We can apply the measure to cost, quality/health outcomes, or patient experience.
Reliability: We can report the results from a credible source.
Repeatability: We can measure performance each year.
We identified the data points for each selected measure via secondary research of external sources. In addition, we considered measures that payers use to assess specific initiatives' performance (e.g., measures used by CMS for Medicare ACOs).4 (For details see the appendix.)
For each measure, the dashboard illustrates the following:
Snapshot of current performance
Projection for aspirational performance: how the measure may change if VBC is highly effective (based on the Deloitte analysis further described below and in the appendix)
Five-year trend/forecast: how the measure will look if it continues on the same path as the past five-year trend
The dashboard depicts the current performance of various measures under each of the Triple Aim categories and the aspirational performance that may be achieved if VBC is effective. The aspirational performance methodology is based on the following:
Results from leading VBC demonstration programs, various commercial and Medicare ACOs, and commercial quality-focused contracts
Leading practices witnessed in the marketplace (e.g., the top 90th percentile from satisfaction and readmissions Medicare data sets)
Projections validated by multiple credible sources (e.g., Congressional Budget Office and National Health Expenditure Accounts)
As illustrated below, figure 1 examines cost; figure 2, patient experience; and figure 3, population health/quality. Note that we plan to refresh the dashboard annually with updated data for each measure. In addition for future updates, we may be able to evaluate the relationship between various results and analyze whether individual organizations can succeed in multiple performance categories.
Figure 1.
How to read the dashboard:
Spending per capita grew 4.2 percent in the most recent year available.
The past five-year trend for spending per capita was 4.8 percent growth per year.
Spending per capita can achieve 2.8 percent annual growth in the future if the entire US health care system follows the success of recent VBC demonstration programs.
In the cost dashboard (figure 1), performance is moving in the right direction—toward lower growth in per capita spending and utilization (with the exception of outpatient care which is expected to increase). However, there is a considerable gap between current and aspirational measures. The spending per capita growth rate is expected to decline by nearly 50 percent, but this will require significantly reducing inpatient utilization, the largest driver of both spending and profits under the current FFS system. As payment models shift toward those that reward value and offer incentives to keep patients out of the hospital, inpatient utilization—and associated spending—should decline. Similarly, focusing on patient satisfaction and quality also should drive lower inpatient utilization and spending. For example, consumers are likely to prefer care that is convenient and not hospital based. Also, quality/outcomes measures can be used to compare inpatient and other treatment options.
Figure 2.
While consumers express dissatisfaction with the US health care system as a whole,5 the patient experience dashboard (figure 2)—measured by patient satisfaction with hospitals, physicians, and health plans—shows that current ratings are generally favorable, particularly for hospitals and physicians. For health plans, Medicare members have reported higher satisfaction ratings than commercial health plan members, likely due to better financial coverage.6 However, these ratings may be an unfair baseline measure in a future value-based system in which the patient experience will be different due to greater provider accountability for the individual's overall health. Organizations that assume greater accountability for a patient's health, improve care coordination, and increase transparency are likely to have more satisfied patients, which may translate into higher ratings.
Figure 3.
Population health improvement is a key driver in the potential for organizations to be effective in VBC. And VBC is one of the levers that is likely to impact the measures in the "population health" dashboard (figure 3). Rates for preventive measures like seasonal influenza vaccinations, smoking cessation, and cancer screening have been slowly improving in recent years, and we expect to see these rates increase more rapidly as providers are incentivized for having healthier populations versus treating sick patients. This sentiment also rings true for keeping patients with chronic disease healthier, so the population segments with high A1Cs or a prevalence of hypertension should decrease even more quickly than current trends. Finally, VBC's goal to improve overall patient health may help to reverse the trend of individuals giving poorer ratings to their health status.
How health organizations can do their part
The US health care system has a long way to go to achieve aspirational performance levels but there are many opportunities for stakeholder organizations to bridge the performance gap. VBC adoption is still in its early stages, albeit growing, as calls from payers for improved performance drive implementation of new payment, accountability structure, and partnership strategies. There is no "right" way to implement VBC, but individual health care organizations will need to determine how they can help to improve performance levels. Those that adopt VBC now may gain early operational and marketplace advantages that might enable them to compete more effectively in the future.
The measures included in Deloitte's dashboard reflect how VBC is expected to impact overall US health care system performance. Stakeholders should consider tracking these measures to identify potential VBC investments and identifying opportunities to improve their own performance. Given the disparity between current and aspirational performance for the US health care system as a whole, organizations have many options. Organizations should consider the following questions as they move toward the aspirational state:
Can you simultaneously improve in all the Triple Aim areas or are trade-offs necessary? For example, making quality improvements may require investments, which might increase per capita costs. Research on exceptional performance, which examined growth and shareholder value of over 1,000 companies across multiple decades, indicated that "delivering on more than one dimension is a genuine challenge."7
Which aspect of the Triple Aim will you go after? Where is there the most opportunity for improvement in your organization? Which areas are most achievable? Your VBC payment structure may impact which levers are being pulled.
Can your performance transcend practice patterns in your local market? Is it possible to target all populations? At the market level, practice patterns may work against an individual organization or initiative. For example, variations in performance can exist for different populations by type of payer (e.g., Medicare, commercial) or level of health (e.g., chronically ill).
What has made some organizations effective? Are there certain VBC strategies or other factors that impact performance? How have market changes like mergers and acquisitions affected performance? Are hospitals that bought physician practices more effective in VBC than those with other clinical integration models?
When fully adopted, VBC will change how stakeholders in the US health care system compete and operate. The rules of the road are changing. Providers, health plans, and other stakeholders are facing new performance expectations, with improved cost, quality, and satisfaction as the new standard. Each stakeholder is expected to forge their plans in this new marketplace with this in mind. Deloitte's US health care system performance dashboard can help each organization improve their aim and hit their VBC performance targets.
Appendix
Dashboard development process and methodology
The Deloitte VBC dashboard development process included three stages: measure identification, data collection, and data analysis.
Measure identification:8 After reviewing multiple datasets, trade journals, and peer-reviewed literature, we considered more than 220 variables. We also reviewed which variables are used as measures in other VBC efforts, such as the Medicare ACO Pioneer Program, Medicare Shared Savings Program, Hospital Value Based Purchasing Program, and Outpatient Quality Reporting Program. Ultimately, we chose four to five measures for each of the three Triple Aim goals that were representative of US health care system performance and where VBC can impact that performance.
Data collection: We pulled data from various sources, noted in detail in the table below, to populate the current snapshot and use in analyzing the projected data points (aspirational and five-year forecast trend).
Data analysis: Each measure has a projected aspirational performance and five-year trend/forecast. The description and table below provides detailed information on how we calculated these data points for each measure.
From this process, the dashboard illustrates the current and five-year trends, as well as aspirational data points for the selected measures. The methodology for each data point is as follows. (See methodology notes for further details.)
Current performance: national data based on most recent year available, except all the cost measures, where 10-year historical averages were taken due to broad swings in data
Five-year trend: national data based on most recent available five-year historic trend
Aspirational performance:

Results from leading VBC demonstration programs, various commercial and Medicare ACOs, and commercial quality-focused contracts
Leading practices witnessed in the marketplace (e.g., the top 90th percentile from satisfaction and readmissions Medicare data sets)
Projections validated by multiple credible sources (e.g., Congressional Budget Office and National Health Expenditure Accounts)
Important but unavailable measures
A few highly relevant measures were unavailable, either due to lack of a single data point representative of the measure or lack of a credible and consistent data source. For instance, consumer engagement is an important measure. Prevalence and increase of engagement are a reflection of VBC success. However, a single measure representative of consumer engagement with a credible data source was highly difficult to locate. Adoption of risk-based payment models is another measure reflective of VBC progress. However, lack of conclusive data, due to nascence of the various payment models, was a challenge.
Dashboard methodology notes
Triple Aim
Category
Measure
Methodology notes/sources
Cost
Health care spending
Health care spending per capita growth

Historic total spending:

National Healthcare Expenditures (NHE), 9.7% in 2002, 4.4% in 20139

Historic per capita:

NHE, 7.6% in 2002, 3.4% in 201310

Current:

NHE, 2002–2012 CAGR11

Aspirational:

Growth rate for BCBS Massachusetts Alternative Quality Contract (2011)12

Trend/forecast:

NHE projections 2015–201913
Utilization
Inpatient utilization rate growth
110 admissions per 1,000 population (2012)14

Current:

Kaiser Family Foundation (KFF), 2003–2011 CAGR15

Aspirational:

Advocate ACO FY2011 growth rate16

Trend:

KFF, 2008–2012 CAGR17
ER utilization rate growth
424 ER visits per 1,000 population (2012)18

Current:

KFF, 2012 (most recent year available)19

Aspirational:

KFF, national, ages 45–64, 2009–201020

Trend:

KFF, 2008–2012 CAGR21
Outpatient utilization rate growth
2,040 outpatient visits per 1,000 population (hospital-owned outpatient sites only, 2012)22

Current:

KFF, 2012 (most recent year available)23

Aspirational:

KFF, 2008–2012 growth rate24

Trend:

KFF, 2008–2012 CAGR25
Patient experience
Overall health care satisfaction
Commercial members giving high rating to health care

Current:

% of commercial members giving a high "overall health care" rating, 9 and above on a scale of 10, the total average across all plans (2013 CAHPS Survey)26

Aspirational:

% of commercial members giving a high "overall health care" rating for the top 90th percentile plans (2013 CAHPS Survey)27

Trend:

Applying five-year CAGR to % of commercial members giving a high "overall health care" rating to a plan, the total average across all plans, based on past trends28
Medicare members giving high rating to health care

Current:

% of Medicare members giving a high "overall health care" rating, 9 and above on a scale of 10, the total average (2011 CAHPS Survey)29

Aspirational:

% of Medicare members giving a high "overall health care" rating to the top 90th percentile plans (2011 CAHPS Survey)30

Trend:

Applying five-year CAGR to % of Medicare members giving a high "overall health care" rating to a plan, the total average, based on past trends31
Health plan satisfaction
Commercial members giving high rating to plans

Current:

% of commercial members giving a high "health plan" rating, 9 and above on a scale of 10, the total average across all plans (2013 CAHPS Survey)32

Aspirational:

% of commercial members giving a high "health plan" rating to the top 90th percentile plans (2013 CAHPS Survey)33

Trend:

Applying five-year CAGR to % of commercial members giving a high "health plan" rating, the total average across all plans, based on past trends34
Medicare members giving high rating to plans

Current:

% of Medicare members giving a high "health plan" rating, 9 and above on a scale of 10, the total average (2011 CAHPS Survey)35

Aspirational:

% of Medicare members giving a high "health plan" rating to the top 90th percentile plans (2011 CAHPS Survey)36

Trend:

Applying five-year CAGR to % of Medicare members giving a high "health plan" rating, the total average, based on past trends37
Hospital satisfaction
Patients giving high rating to hospitals

Current:

% of patients giving a high "hospital" rating, 9 and above on a scale of 10, the total average across all hospitals (2014 HCAHPS Survey)38

Aspirational:

% of patients giving a high "hospital" rating to the top 90th percentile hospitals (2014 HCAHPS Survey)39

Trend:

Applying five-year CAGR to % of patients giving a high "hospital" rating based on past trends (2014 HCAHPS Survey)40
Physician satisfaction
Patients giving high rating to physicians

Current:

% of patients giving a high "physician" rating, 9 and above on a scale of 10, the total average across all physicians (2013 CG-CAHPS Survey)41

Aspirational:

% of patients giving a high "physician" rating to the top 90th percentile physicians (2013 CG-CAHPS Survey)42

Trend:

Applying five-year CAGR to % of patients giving a high "physician" rating based on past trends (2013 CG-CAHPS Survey)43
Population health
Diabetes
Hemoglobin A1C >9% (among those diagnosed with diabetes)

Current:

% of adults with diabetes who have an A1C .9% from 2009–2012 in National Health and Nutrition Examination Survey (NHANES)44

Aspirational:

The healthy people 2020 goal45

Trend:

A projected trend based on historic values from NHANES data (2005–2012)46
Cancer
Colorectal cancer screening rate

Current:

% of adults receiving colorectal cancer screening based on most recent guidelines (age adjusted, percent, 50–75 years), National Health Interview Survey (NHIS)47

Aspirational:

The healthy people 2020 goal48

Trend:

A projected trend based on historic values from NHIS data (2008–2010)49
Cancer
Colorectal cancer survival rate

Current:

Five-year survival rate (% surviving five years) in Surveillance Epidemiology and End Results (SEER) data, 2004–201050

Aspirational:

Highest five-year survival rate over 2002–2010 from SEER data51

Trend:

A projected trend based on historic values from SEER data (2002–2010)52
Heart disease
Hypertension prevalence (adults)

Current:

% of adults with high blood pressure/hypertension (2009–2012) in the National Health and Nutrition Examination Survey (NHANES)53

Aspirational:

The healthy people 2020 goal54

Trend:

A projected trend based on historic values for hypertension prevalence in NHANES data (2005–2012)55
Tobacco usage
Current cigarette smokers (adults)

Current:

% of adults aged 18 years and older who are current cigarette smokers (2012) in the National Health Interview Survey/National Immunization Survey (NHIS)56

Aspirational:

The healthy people 2020 goal57

Trend:

A projected trend based on historic values for % of current cigarette smokers from NHIS data (2008–2012)
Vaccination
Seasonal influenza vaccination coverage (adults)

Current:

% of adults aged 18 and older who are vaccinated annually against seasonal influenza, from NHIS data (2011–2012)58

Aspirational:

The healthy people 2020 goal59

Trend:

A projected trend based on historic values for % of adults who are vaccinated annually against seasonal influenza, from NHIS data (2010–2012)60
Hospital readmissions
30-day overall rate of Medicare hospital readmission

Current:

2013 rate from Chronic Condition Warehouse, CMS61

Aspirational:

The MSSP 2014-15 ACO Benchmark rate for 90th percentile performer62

Trend:

A projected trend based on historic five-year average63
Perception of health status
Respondents stating own health status as excellent/good

Current:

% of adults stating their health status is excellent/good in National Center for Health Statistics data (2011–2012)64

Aspirational:

Highest data point in past 10 years for % of adults stating their health status is excellent/good in National Center for Health Statistics 2005–200665

Trend:

A projected trend based on historic values for % of adults stating their health status is excellent/good from National Center for Health Statistics five-year trend (2005–2012)66
Subscribe to receive more business insights, analysis, and perspectives from Deloitte Insights