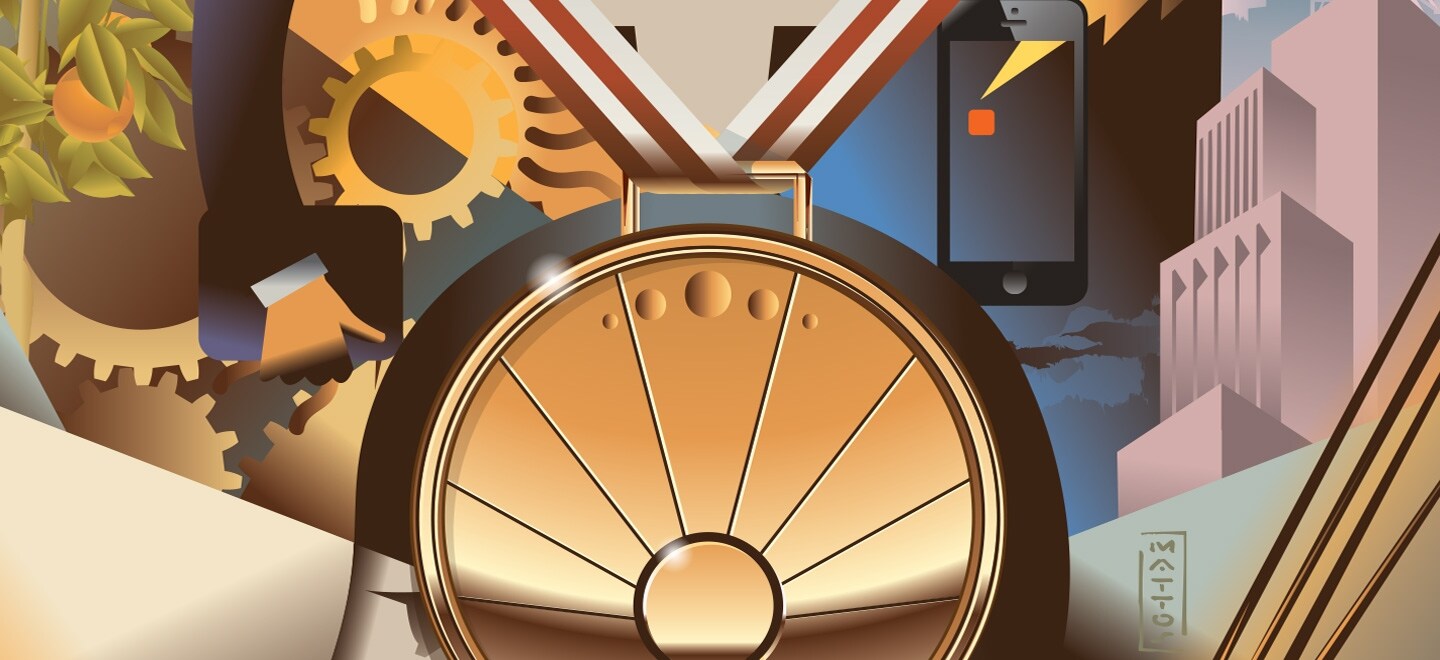 Article
The craft of incentive prize design
Executive summary
"The craft of incentive prize design" offers practical lessons in prize design for public sector leaders and their counterparts in the philanthropic and private sectors.
Executive summary
In the last five years, incentive prizes have transformed from an exotic open innovation tool to a proven innovation strategy for the public, private, and philanthropic sectors. Incentive prizes seem deceptively simple: Identify a problem, create and publicize a prize-based challenge for solving that problem, sign up diverse participants, and offer a reward to the winner. In practice, designing prizes that target the right problem, attract the most capable participants, and capture the imagination of the public to successfully achieve a desired outcome involves a complex set of design choices. This report aims to help prize designers organize and master those choices.
In the past, designers thought of prize types as distinct tools, often seeking to match the right tool to the problem they were seeking to address. Now, prize design has become a craft. Experienced designers help their organizations achieve a range of outcomes by building highly customized prizes and deploying them in concert with other problem solving and public engagement strategies. They focus less on what type of prize to use and more on how to assemble the fundamental elements of prize design through a series of integrated design choices informed by research and analysis. While this approach is understandably more complex than simply pulling a prize out of a toolbox, it also enables more sophisticated prize designs, allowing organizations to more effectively get what they need.
The craft of incentive prize design offers practical lessons for public sector leaders and their counterparts in the philanthropic and private sectors. It helps them to understand:
What types of outcomes incentive prizes help to achieve
What design elements prize designers use to create these challenges
How to make smart design choices when launching an incentive prize to achieve a particular outcome
This report treats prize design not as a linear, step-by-step process, but rather as an iterative activity that requires making integrated choices to solve a carefully defined problem and then generating outputs that achieve a larger set of outcomes. By synthesizing insights from recent literature, expert interviews, and analysis of over 400 prizes, we identify six outcomes that designers commonly seek (individually or in combination), falling along two dimensions:
Developing ideas, technologies, products, or services
Attract new ideas
Build prototypes and launch pilots
Stimulate markets
Engaging people, organizations, and communities
Raise awareness
Mobilize action
Inspire transformation
The first dimension captures the range of conceptual and tangible things which designers are trying to develop. The second reflects how prizes can incent individuals, groups, organizations, and institutions to get involved in solving important public sector problems. In most cases, incentive prizes aim for outcomes on both dimensions. Looking at prizes through the lens of outcomes allows designers to establish a stronger link between what their organizations are trying to do and the benefits that prizes can help generate.
We use the phrase "elements of prize design" to describe and organize the strategic choices that designers should consider when crafting incentive prizes. There are five core design elements: resources, evaluation, motivators, structure, and communications. The heart of this report features practical decision-oriented frameworks for designers, helping them understand how they can tailor prize design elements to facilitate different outcomes and increase the effectiveness of their challenges.
Through decision-oriented frameworks that link outcomes to design elements, The craft of incentive prize design enables public, philanthropic, and private sector leaders to build better prizes. The report helps these leaders benefit from the recent experiences of designers who are advancing the art of incentive prize design in the service of the public good. By accessing these experiences, illustrated with recent examples of successful prizes, designers can more effectively harness the ingenuity of the public to address their most vexing challenges.
Read the full report on The craft of incentive prize design.
Subscribe to receive more business insights, analysis, and perspectives from Deloitte Insights