What we do in the shadows
How culture can drive good conduct to emphasise fairness and customer service
Banks and insurers are being urged by the FMA and Reserve Bank to look hard at their cultures to emphasise fairness and customer service. Deloitte suggests ways organisations can improve culture from the inside out and from the top down, Bernard Hickey reports.
This article originally appeared in Newsroom
Questions of ethics, trust and fairness are at the heart of New Zealand's debate about the role of business in society.
Financial Markets Authority Chief Executive Rob Everett made that clear in a recent speech that challenged banks and insurers to improve their cultures or risk losing their social licences to operate.
In a widely reported speech to the Financial Services Council and Workplace Savings National Conference, he pointed to the scandals unearthed by the Hayne royal commission in Australia, which he said underlined the importance of good conduct and made the social licence of these big financial institutions a real issue.
He said the Reserve Bank and the FMA were still processing the information from their own probes in New Zealand, but "we hope that this firestorm will result in customer-centric conduct being permanently embedded within the culture of the financial sector."
Everett pointed to the challenge of re-engineering the complex structures and cultures of big institutions, especially for boards and senior management.
"I can't stress enough that we can't change this by tinkering at the edges. Change has to be more fundamental. Even the best management team has little chance of being everywhere at once and in every decision," he said.
As the saying goes, the true test of character is what you do when you think no one is watching.
This idea extends to organisations. The instinctive decisions your staff make when no one is watching reflect your organisational culture and values.
Everett also said the FMA and the Reserve Bank was focused much more on fairness and culture than 'gotcha' one-off examples of failings.
"This is designed to get under the skin of how organisations are operating – so not only looking at intent but looking at how it is actually working in practice," he said.
Deloitte Partner Sonia Breeze (below) and Director Roopa Raj's work canvasses how to improve a company's culture, including risk culture. They advise companies on ways to improve fairness, staff inclusion and engagement, customer focus, and ultimately the long-term performance of an organisation.
A good place to start is at the top of the organisation, but it's not the only place to look.
"Leadership does have a huge impact, but that's not all of it when it comes to fairness and transparency," Breeze said.
"People have to see that all the systemic stuff around performance, pay and promotions are fair and transparent, and that it's not just some sort of popularity contest," she said.
"But you can't change a culture if it's being undermined by leadership."
Providing a fair and transparent environment around pay, performance, and promotion goes a long way to improving a company's culture, alongside more inclusive HR policies for women, different age groups and different ethnicities.
Breeze pointed to a Deloitte and Gobal Women survey of over 700 people from more than 100 organisations across New Zealand that found scores of inclusion were 45 percent higher for workplaces with transparent hiring and promotion practices.
Organisations that encouraged open debate, and where non-inclusive behaviour was called out, also did better. Inclusion scores were 30 percent higher where leaders held others to account when they said or did things that were not inclusive.
A key component of a great culture is having strong risk culture, where each individual in an organisation understands the risk in the decisions they make and interactions they have. Ultimately, the best way to protect the organisation is for leadership to encourage people to ask tough questions, and be ready for the reply, Deloitte's Roopa Raj (above) said.
"You need to set the tone from the top, right from the board down to the coalface," she said.
"You've got great risk culture when you ask the awkward questions."
That extended through to boards, as Everett pointed out.
Boards need to ask the right questions and challenge managers for the details on metrics such as staff turnover, detail from exit interviews and complaints from customers.
Simply reading what was in board papers and talking about that was not good enough.
"The big weakness is people ask about what's in the paper, rather than what's not in it," said Raj.
Everett challenged boards to ask tough questions around remuneration for managers and shareholder returns.
"Have some faith in the long-term power of trust and the differentiator that trust and fairness will be. You know it makes sense," he concluded.
Recommendations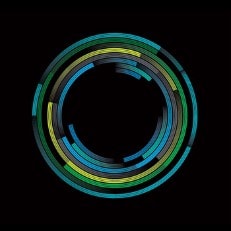 How banks and insurance companies can use data to ensure greater fairness for their customers