Over the horizon: Blockchain and the future of financial infrastructure
Deloitte examines distributed ledger technology's impact on the future of financial services infrastructure
Singapore, 9 November 2016 – Distributed ledger technology (DLT), commonly known as blockchain, is a technology that could transform the very infrastructure of financial services. According to a recent Deloitte report based on a study conducted with the World Economic Forum, DLT challenges many of the assumptions underlying today's business models.
Press contact:
Carie-Anne Bak
Marketing and Communications
Tel: +65 6531 5203
Email: cabak@deloitte.com
For the financial services industry, DLT offers a chance for it to reimagine itself and rebuild financial processes into something simpler, more efficient, and often, altogether new. It also brings into question processes such as internal/external reconciliation, liquidity management and regulatory compliance. But despite all its promise, DLT is no panacea: it is but one of many tools that will collectively shape the foundation of tomorrow's financial services infrastructure.
"Though technological innovation has been fundamental to industry transformation, there are other steps that will play a role in this disruption as well. Before full adoption is possible, there are factors that need to be addressed, including an uncertain regulatory environment, lack of standardisation efforts, and the need for a formal legal framework," said Bob Contri, Deloitte's Global Financial Services Industry leader.

Additional findings from the report include:
• Blockchain is not the only solution: Instead, it should be viewed as one of many technologies that will form the foundation of next generation financial services infrastructure.
• There is no "one-size fits all" solution: Applications of blockchain will differ by use case, each leveraging the technology in different ways for a diverse range of benefits.
• Emerging capabilities will deepen blockchain's impact: Platforms such as Digital Identity1 and Digital Fiat2 will amplify benefits and broaden the application of distributed ledger technology to new industries.
• Collaboration will yield the strongest progress: The most impactful blockchain applications will require deep collaboration between incumbents, innovators and regulators, adding complexity and delaying the implementation horizon.
• Innovations in blockchain are challenging the status quo: New financial services infrastructure built on distributed ledger technology will re-draw processes and call into question the practices that are foundational to today's business models.
"DLT is a technology that allows parties to transfer assets to one another in a way they can trust, through a computer network, without relying on intermediaries. The implications of this for financial services are significant. International money transfers and global payments will offer lower fees, real-time settlement and newer models of regulatory oversight. Blockchain-automated claims processing will reduce fraud and improve assessment. Smart contracts that automate regulator reporting can minimise point-in-time stress tests, reduce market volatility and improve investor confidence in contingent convertible bonds," commented Ho Kok Yong, Deloitte Southeast Asia's Financial Services Industry Leader.

Over the horizon: Blockchain and the future of financial infrastructure
Recommendations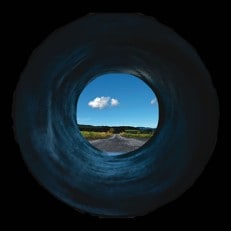 Research from Deloitte & the World Economic Forum