When I was in the sixth standard, I came across the word 'lesbian' while scrolling through the dictionary. With the upbringing and mindset I had at that time, it was a word that left me wondering and confused. Who knew that years later, I would understand the word, through my own lived experiences, and say it out loud—that I identify as a lesbian.
Diving into the art of learning and unlearning
Throughout my time at school, I was a shy child—not speaking unless spoken to, studious and undistracted, and with the sole focus being to be the next topper in class. While academics was one aspect of my life, my interest also lay in learning music. I am a trained classical flute musician and play the flute often to settle the nerves when I feel perturbed by what society may bring about.
As I reflect back, I realize that I had never been able to say 'lesbian' out loud for a long time. I saw an interview of an American celebrity actress, screenwriter, and producer at an event, where she wore a rainbow cape. I got inspired seeing her and wanted to be more courageous. In that spirit, I went on a trek in the Himalayas with the sole purpose to fly the flag at the summit. When I got there, my fears melted and I finally came out—I got a photo clicked with the flag. The trek might have been challenging, but overcoming my fear was the most arduous 'climb' of the day.
My story of coming out at home is a different one altogether. One day, amidst a heated argument, unsure of my parents' expectations and frustrated with built up pressure, I blurted out to my mother, 'I like women,' a fact that I'd been hiding for a long time. There was silence. My mother had not been expecting this, and she was shocked. Her silence said it all as I took a step back and waited for the loop of repercussions to begin. The wait stretched over days, months, and a year. With this experience, I came to understand that her silence hurt me more than her words ever could.
Moving beyond
The silence lasted for a long time until she made her peace with it. I'd like to give credit to social media or my coming out experience, but I observed her in her efforts. Over time, she began to be more accepting of people from the LGBTQIA+ community.
Even though this is still a topic of acceptance and not discussion, I am confident that what I did was for my own good. The pandemic made me realize the unpredictability of life and encouraged me to be my authentic self in every moment.
Since I joined Deloitte, I've met like-minded people from the LGBTQIA+ community and I have also participated in various diversity and inclusion initiatives. I am accepted and respected for the work that I bring to the table. And that is why Deloitte continues to be a second home for me, a place where I can truly be myself.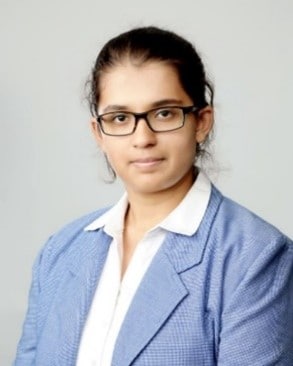 Yogitha Kaushik
About Yogitha:
Yogitha identifies as a lesbian (she/her) and has been brought up in Bangalore. As a campus hire, she started her journey at Deloitte in 2019, and works in SAP security. While she likes to spend time watching horror films, one of her proudest achievement includes perfecting the art of making the Ottoman dish, Baklava, from scratch.
The views expressed here are of the author and do not necessarily reflect the views of her current, former, or future employers or any organization with which she is associated.