Born and brought up in a small town in Kerala, Preethu has had her share of challenging life experiences. At a very young age, her parents detected signs of Spinal Muscular Atrophy (SMA)—a genetic and progressive disease—in Preethu; they went on to face biased attitudes toward disability in society. From thereon, Preethu did not let her disability come in the way of how she wanted to live her life. 
'I'm a wheelchair-bound girl; I may not be able to change that, but I can decide in which direction the wheelchair should move and that I alone will decide.'

                                                                                                       – Preethu Jayaprakash
With her hard work and resilience, Preethu completed her schooling and higher studies, and qualified the Institute of Chartered Accountants of India (ICAI) exam. She leveraged online education from the very beginning and used it to her success. We interacted with Preethu to discover more about her journey.
1. What was the driving factor that made you decide to become a Chartered Accountant?
During the first year of my Bachelor of Commerce (B.Com) degree, I learned about this course from my friends. They were appearing for the CA—Common Proficiency Test exam, which was difficult to pursue. This piqued my curiosity regarding the course; I applied for it after analyzing the challenge this examination brought. I felt confident, and this led me to decide to pursue ICAI exam. With the exam clearance in the bag, I was determined to demonstrate that I was equally as capable as everyone else. Interestingly, I am also the first to become a Chartered Accountant in my family.
'If I want to do something, I want to be able to do my best.'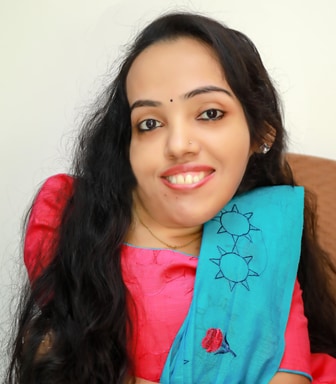 Preethu Jayaprakash
2. What is the mindset you default to when trying to overcome challenges and breaking barriers or stereotypes around you?
I am a sensitive person by nature, and an introvert. I have had instances where I've been stopped and stared at by people, ode to my physical condition. Over time, I learned to accept myself as I am, and have now been responding by smiling at people around me.
This modification in my own behavior reflected in the responses I received. It made me realize that only when we accept ourselves do we let others accept us for who we are, as we are.
3. What were some of the factors that led you to pursue your career at Deloitte?
My recruitment experience with Deloitte is an interesting story. I aspired for a for a six-month contract position. I was confident that I'd bring my best to work at Deloitte and knew that it might be a contract job for now but would get other opportunities soon enough. This was what I told my interviewer, and the rest followed. Eventually, I was considered for a full-time position, and received an offer.
4. What are your interests outside work?
When I'm not working, I'm looking out for my next opportunity to inspire and help them through awareness campaigns and whole-hearted conversations. I am often invited as a guest speaker to motivate and encourage Persons with Disabilities (PwD), at various non-profit organizations. I like to visit the NGOs in Kerala to educate the differently abled and inspire them with my life story. Currently, I am also pursuing a round of crowdfunding for my treatment.
5. Being a part of the PwD council at Deloitte, how has your experience been?
When I joined the organization, I received an email from the PwD council regarding any assistance that I may require. They assured me of help and support whenever needed. I experienced a smooth onboarding process and appreciated the network of support. As I have been a part of NGOs and like to contribute to this domain, I reached out to the team, expressing my interest in being a part of the PwD council within the organization. They invited me in, gave me a platform, and I have had the opportunity to contribute to various PwD events, ever since. It is an overwhelming experience, and I am glad to have had this opportunity.
6. How has Deloitte supported you in your career journey?
Being a person with 70% disability, I have had my share of experiences. There weren't many offers on the table for me. Deloitte gave me an opportunity, and recognized the potential in me, which boosted my confidence. I've had a plethora of opportunities because of which, I have built a network of colleagues and acquaintances, across India. To enable me to perform better as a professional, I've also received technological support from the organization, and I'm grateful for it.
7. How would you describe Deloitte's distinctive culture in your own words?
Deloitte has an inclusive and supportive culture. The teams here work toward building each other's strengths. All are treated with respect, there's no differentiation, only support, and encouragement for everyone to participate and contribute.
8. What is the one piece of advice you would give someone interested in joining Deloitte?
In my opinion, school is our second home when we're young, and similarly, the office becomes the second home for us, as professionals. For someone joining Deloitte, I would encourage them to stay motivated and believe in themselves. The key is to accept and be yourself, as well as prioritize it. 
Learn more

To find out more about our professionals' career journeys, head over to 'Meet our people'.