Along with joining Deloitte US-India Offices (USI) came a change in Amiya Nigam's career path—he moved from core technology into management consulting. In this #LifeatDeloitte blog, he reflects on his journey as someone who remains enthusiastic about his work and pursuit of his goals despite the passage of 22 years.
My unwavering belief that simply doing the bare minimum to skate through life is insufficient has always motivated me every day. You can achieve outstanding results when you focus your mind and effort on your goals. Being passionate about technology and management has helped me immensely over the last 22 years. Every day when I wake up, I think about the problem I will solve for the day—whether a client problem, a business problem, or a people problem.
My first steps
My journey into the tech world began when I was just ten years old. My father bought me a ZX Spectrum, an 8-bit home computer (CPUs that process 8 bits as a single unit), and I became obsessed with it. I used to make food menus for my mother, experiment with anime, and spend several hours playing Pacman with my friends. My father recognized my interest in mathematics, logic, and my creative side.
We talked a lot about Computer Science versus Management for post-secondary studies, and we decided since Computer Science was an emerging field, I should pursue my post-graduate degree in Computer Applications. Following this, I began working for a multinational technology corporation and enjoyed it because it was challenging core technology work.
But I soon learned that I disliked being in the background and a needle in a haystack. I stepped up, spoke to my leader, and said, "I just feel like a dot in the big blue of this company, and I don't think that's the career I envision for myself."
That's when I realized I should take a management course. In this ever-changing world, I believe that upskilling is critical—it is not only a time investment, but also a significant financial investment. I believe that higher education is one of the best ways to upskill and find your true calling. The bottom line here is to comprehend the return on investment (ROI).
The management course I pursued provided me with a perfect blend of technology and management, thereafter landing me a job in Europe to charter my career course with Deloitte.
Amiya Nigam at a leadership event

Celebrating 22 years at Deloitte
I believe several factors have contributed to my long tenure at Deloitte. I've worked for Deloitte in Europe across Germany, the Netherlands, and Belgium. The consistency of the organization's culture across geographies has always impressed me, and I have always been amazed and humbled by it. It astounds me how people's focus is woven into the organization's fabric worldwide. The organization's goal is that any processes—implemented as part of sales or delivery, performance reviews, or compensation—need to have the same impact on everyone. That, in my opinion, is the most practical way to implement diversity, equity and inclusion (DEI) in practice. It has helped other leaders and me in several ways.
Firstly, when a leader has a diverse team, they can draw on different experiences and perspectives to come up with innovative solutions.
Secondly, having a diverse team has helped me better understand different cultures and backgrounds, which has improved my relationships with colleagues and other teams.
Finally, it has helped me to create a more positive work environment, which has led to improved productivity and job satisfaction.
The group of leaders I've collaborated with at Deloitte has been the most efficient and disciplined cohort I've come across. Because my leaders trusted me with the work I was given to do, I gained independence and always delivered more than expected. Furthermore, the recognition I received from my leaders opened up many opportunities for me—their support inspired me to give my full attention to the organization and propel it to greater heights.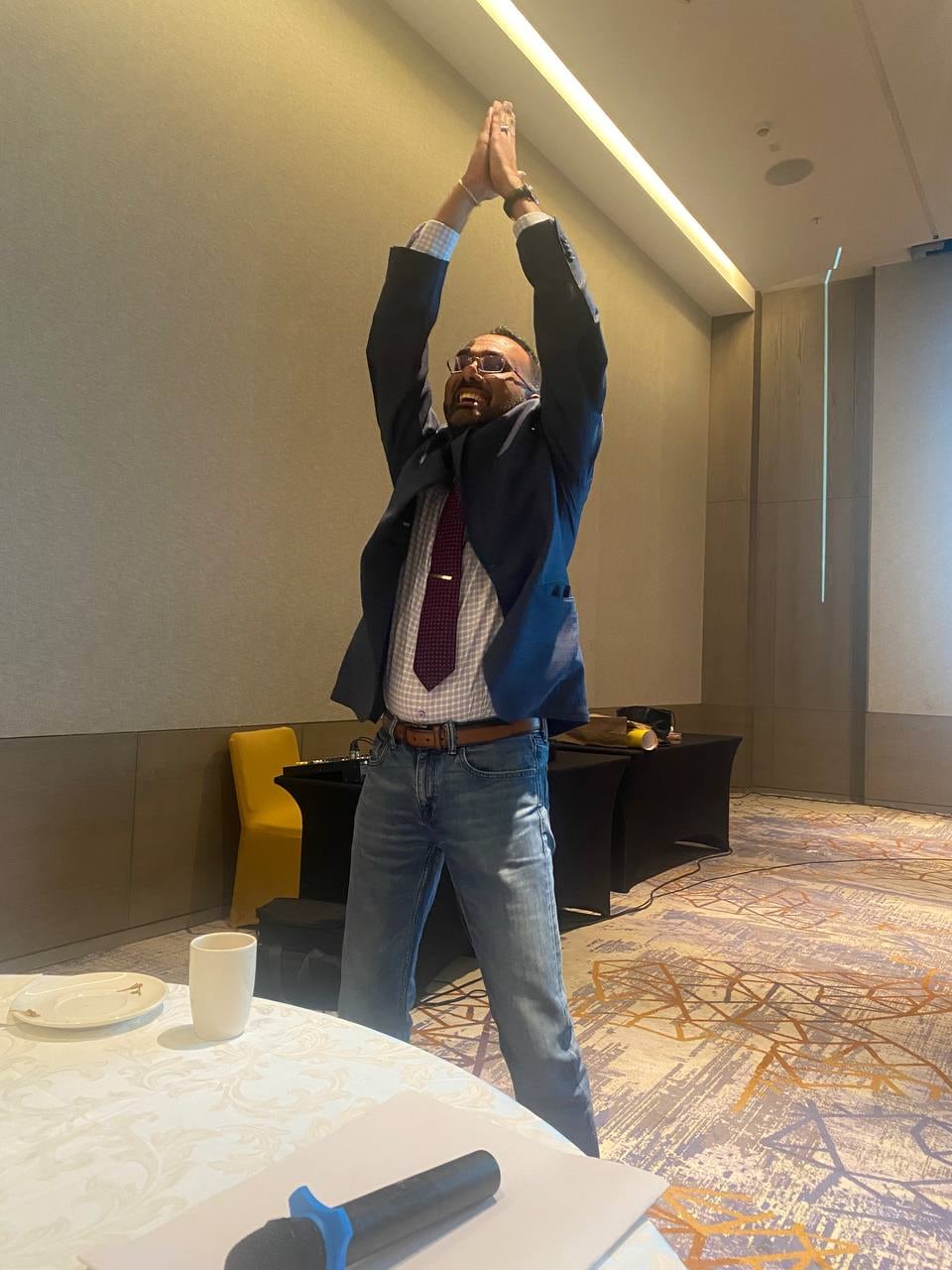 Amiya Nigam at a leadership event
Advice to aspiring leaders: "Lead with courage, inspire with wisdom."
Be the best at what you do.
Establish yourself as a leader of such capability and craft, that your team is aware that their leader is equally skilled to do the work, but chooses to give them the opportunity to demonstrate that they can do an equally good, if not a better, job.
Always try to have a balanced team, a mix of the best and brightest people willing to work hard under pressure.
Know that your team always comes first. Stand up for your team so they can do their jobs with confidence.
Another important piece of advice I would give is to read. I'm of the opinion, "Books open doors to new worlds." Reading has helped me develop a deeper understanding of technology, stay on top of industry trends, and become a more effective leader. Reading books and articles related to technology can provide aspiring leaders with a better understanding of the industry and its challenges. It is a helpful way to start developing your leadership skills and gain the confidence to lead.
My top two book choices are:
The Singularity Is Near: When Humans Transcend Biology by Ray Kurzweil
A History of God by Karen Armstrong
The views expressed here are of the author and do not necessarily reflect the views of his current, former, or future employers or any organization with which he is associated.