In 1998, the UK technology scene was in a state of flux. The internet was nascent but growing with 9% of households having an internet connection. Consultants turned entrepreneurs Martha Lane Fox and Brent Hoberman launched lastminute.com to sell discounted flights, theatre tickets and hotel bookings. Semiconductor design ARM had listed on the London Stock Exchange and the NASDAQ. In a world first, a professor at the University of Reading had a radio frequency identification or RFID tag implanted under his skin.
Also in 1998, the Deloitte Fast 50 was published for the first time. The growth league table dedicated to the UK's fastest-growing companies launched with games producer Eidos plc in the number one spot. Founded in 1990, the listed company had grown via acquisition and harnessing the success of titles such as Tomb Raider.
Since the inaugural list, the Fast 50 has been published annually and has become a key barometer of the health of the UK technology sector, and a showcase for the country's most innovative and successful tech companies. Many of the companies that have featured among the Fast 50 are household names or are some of the most innovative companies in the world. They include stalwarts and household names such as racing team and car manufacturer McLaren, life sciences research tool supplier Abcam, DVD and streaming provider LoveFilm, flight booking site Skyscanner, and online marketplace Notonthehighstreet.com.
Over time, the composition of the Fast 50 has naturally reflected the most successful technologies and business models in the UK ecosystem. When the Fast 50 launched in 1998, software companies were already a dominant force on the list. The dot-com boom of the late 1990s saw internet-based companies ascend to insane highs only to come crashing down throughout the early 2000s. Assumptions about the speed at which the internet would transform the world proved to be unrealistic and many businesses had poor fundamentals and ran out of capital.
However, the Fast 50 shows that internet-based service providers rose to prominence during the early 2000s; those with viable business models were able to emerge from the ashes of the dotcom crash and grow rapidly. Hotel reservation service Active Hotel took the top spot in 2003, Lastminute.com ranked first the following year. Consumer computing and internet use was beginning to take off.
The internet began to change from the static web of the late 1990s and early 2000s as platforms like Facebook and Twitter rose to prominence. These platforms allowed people to connect with each other and share information in real-time - a major shift from how most people had used the internet up until that point. The appearance of companies like the online game site Miniclip - ranked fifth in 2007 - reflect how the consumer experience of the internet was changing.
Another important step in the evolution of the internet for consumers was the launch of the first Apple iPhone mobile device in 2007. In the early 2000s, smartphones were a rarity, used only by a small number of businesspeople and tech-savvy consumers. But adoption throughout the decade saw them become ubiquitous, with millions of people using smartphones to stay connected to the internet and each other. The shift towards mobile helped propel companies like Mobile Interactive Group through the financial crisis and to the top of the Fast 50 in 2010. It provided mobile commerce and marketing solutions to brands around the world and was acquired the following year by Irish rival Velti.
Widespread use of smartphones also allowed the sharing economy of the 2010s to flourish. The term refers to the emergence of a new way for people to access goods and services. Companies like Airbnb and Uber were possible because smartphones allowed people to easily connect with each other and share resources. Smartphones also gave publishers the opportunity to sell digital advertising and target individual consumers more accurately, propelling companies like video ad platform Unruly Media into second place on the Fast 50 list in 2012, programmatic ad buyer Infectious Media to the top spot in 2013, and social media tool provider Brandwatch to number 20 in 2014.
The increasing range of jobs we do on the internet, both as consumers and professionals, has helped drive success in the UK's financial technology or fintech sector in recent years. The UK has long had strengths in financial services but technology has supercharged the sector, increasing the reach and impact of financial innovations. The Fast 50 saw digital payment provider GoCardless rank second in 2016, its peer Checkout.com ranked second in 2018, challenger banks Revolut and Oak North were first and second respectively in 2019, and the top company in 2021 was ClearBank, which provides financial institutions with digital infrastructure to support their operations.
A crucial trend over the last few years of the Fast 50 has been the rise of companies utilising artificial intelligence and machine learning. This is set to be one of the most transformative technological developments of our time. With the ability to learn and improve on their own, these technologies are already starting to have a profound impact on a wide range of industries, from healthcare and finance to manufacturing, transportation, and cyber security.
An example of a company innovating in this last area is cyber security firm Tessian. The London-based company is utilising machine learning technology to help organisations to keep their email secure by learning patterns of behaviour and flagging suspicious or unusual activity such as phishing scams or misdirected emails.
AI and machine learning are still in their early stages, but it is clear that they have the potential to revolutionise the way we live and work. The last 25 years of the Fast 50 have shown the tremendous speed at which technologies can change the status quo. This year's Fast 50 provide a glimpse of what the next 25 years might hold.
Timeline
1998—First edition of the Deloitte Fast 50 published.
November 1999—Cambridge Broadband Network established.
March 2000—Dot-com bubble bursts. NASDAQ falls by more than 75% between March 2000 and October 2002.
May 2000—Shazam is launched.
May 2001—Cambridge Broadband Network fundraises £10.4m.
June 2002—Bowman Power raises £15.0m in equity investment from investors including 3i and Lehman Brothers.
November 2003—Edinburgh-based Skyscanner is launched.
April 2004—Green energy company Intelligent Energy spun out from the University of Loughborough.
March 2005—Oxford Nanopore Technologies is established.
March 2006—Just Eat is launched.
April 2006—Notonthehighstreet.com is launched.
July 2006—Innovise lists on AIM.
September 2007—Cambridge Display Technology acquired by Japan's Sumitomo Corporation for £142m.
April 2008—Mind Candy's Moshi Monsters launched.
July 2008—Old Street's Silicon Roundabout named and mapped.
September 2008—Lehman Brothers les for bankruptcy.
July 2009—Just Eat secures a £10.5m Series A round from investors including Index Ventures.
December 2009—Aliate marketing platform Skimlinks secures £929k in equity investment.
November 2010—Scottish and Southern Energy purchase an undisclosed stake in Intelligent Energy.
April 2011—Oxford Nanopore Technologies announces £25.0m fundraising.
May 2011—BGF launches with a £2.5b fund to support SMEs.
March 2012—Mobile payments business SumUp is launched.
May 2012—Yell acquires Moonfruit for £18.0m.
August 2012—Deliveroo is launched.
September 2012—The Seed Enterprise Investment Scheme (SEIS) is launched.
June 2013—Cambridge University spinout Darktrace is launched.
December 2013—Revolut is established.
March 2014—Horizon Discovery lists on AIM for £68.6m.
April 2014—Just Eat IPOs valued at £1.47b.
June 2014—The ScaleUp Institute launches with the aim of making the UK the best place to scale a business.
July 2014—Intelligent Energy raises £55.0m via an IPO that values it at £639m.
August 2014—Oxford Nanopore Technologies becomes a unicorn (a private company valued at $1b+).
November 2014—The British Business Bank is launched.
January 2015—AlertMe is acquired by British Gas for £65.0m.
November 2015—Mimecast IPOs on the NASDAQ Stock Market valued at $540m.
February 2016—Multiverse is launched.
November 2016—China's Ctrip International acquires Skyscanner for £1.40b.
July 2017—A fundraising round values Darktrace at £556m.
November 2017—Wise valued at £1.07b in a £215m equity deal.
September 2018—FarFetch IPOs on New York Stock Exchange valued at $5.80b.
September 2018—Shazam is acquired by Apple for a reported $400m.
November 2019—FX brokerage Ebury acquired by Santander.
March 2020—UK enters lockdown due to COVID-19.
September 2020—The Hut Group IPOs on the LSE raising £920m with a market cap of £4.85b.
October 2020—Fonix Mobile IPOs on AIM.
March 2021—Deliveroo raised £1b via an IPO on the LSE.
March 2021—Blockchain.com raises £218m from investors including Baillie Gifford.
August 2021—Zepz secures £214m in equity finance from investors including Accel.
September 2021—Oxford Nanopore Technologies IPOs on the LSE valued at £3.38b.
October 2021—SumUp acquires FiveStars for £231m.
November 2021—Blockchain.com acquires Argentine crypto company SeSocio.
January 2022—Checkout.com receives £730m in equity nance from investors inc. Tiger Global Management.
January 2022—Blockchain.com acquires London-based Magic Carpet.
June 2022—Multiverse valued at £1.28b in a £175m equity deal with participation from Index Ventures and Google.
July 2022—Revolut valued at £21.5b by £578m equity deal.
August 2022—The Government's scale-up visa is launched.
September 2022—Seedrs is acquired by US-based Republic for £86.5m.
2022—25th edition of the Deloitte Fast 50 published.
The Fast 50 has been celebrating some of the UK's most successful fast-growing companies for the past 25 years. From digital money transfer systems to AI-powered cyber security companies - many have become thriving international businesses. Here is a look at the journey some of these companies have been on and where they are today.
The Fast 50 has pioneers in cleantech such as Intelligent Energy. Established in 2004, It develops low-carbon fuel cell systems to use in consumer electronics and power industries. It ranked 33 on the Fast 50 list in 2012. It has continued to expand its green energy model in Japan, South Korea, and China. In May 2022, BMW Leipzig announced it was using Intelligent Energy's products to power its factory; in October energy giant Shell announced it will be using the company's fuel cells for its pipeline inspection.
Aside from cleantech, the Fast 50 has tracked leading biotechnology companies such as Oxford Nanopore Technologies. Established in 2005, the University of Oxford spinout develops nanopore sequencing products to improve DNA and RNA testing. In August 2014, the company raised £35m from investors including IP Group in a deal that valued the company at over $1b and marking the company as a unicorn (a private company valued at over $1b). Oxford Nanopore listed on the London Stock Exchange in September 2021 with an impressive valuation of £3.38b, raising £350m.
Online marketplaces were considered to be a nascent industry in the 2000s. Picture this, it is 2006 and you want to buy a gift for a loved one - where do you go? Your first point of call is most likely a shopping centre. Two women, Holly Tucker and Sophie Cornish, decided to change this narrative. In 2006, they launched Notonthehighstreet.com, a digital marketplace where customers could purchase authentic, artisanal, and niche products. It gained its competitive edge by giving exposure to small businesses. The London-headquartered company made three appearances on the Fast 50 (2011, 2013 and 2014).
Another challenge in the 2000s was sending money abroad to family members - it could only be achieved by visiting a local transfer agent. This was expensive and unaffordable for many. Frustrated by this, Somalian refugee Ismail Ahmed launched London-based Zepz (formerly World Remit) in 2009. Zepz is a digital crossborder payments platform and its business model disrupted the traditional means of sending money abroad. At the time of its inception, Western Union and MoneyGram dominated the sector with very little digital presence. A decade ago, online payment platforms like Zepz were nascent and their potential was unknown. Fast forward 10 years and Zepz claimed the top spot in Deloitte's Fast 50 2015. Since its establishment, it has received £497m in equity investment from investors including LeapFrog Ventures, Accel, and Farallon Capital Management. It now has a digital presence in over 130 countries and continues to invest and partner with African countries - most recently Uganda's DFCU bank in February 2022.
In 2013, Bloom & Wild founders Aron Gelbard and Ben Stanway started measuring the size of UK letterboxes - why? They wanted to provide an online flower service that customers could rely on. Bloom & Wild customers now receive flowers through their letterbox - guaranteeing delivery - even when no one is home. Its customer-driven approach in conjunction with it use of technology, earned it second place on the Fast 50 list in 2017.
Another recent e-commerce success story is Motorway, which operates a marketplace for private car sellers. Launched in 2016, the London-based company strives to make the selling process as fast and efficient as possible. It reached unicorn status in 2021 after a £143m fundraising round and ranked 30 in Deloitte's Fast 50 in 2021.
Similar to Motorway, Cazoo operates an online marketplace for used cars. Established in 2018 by Alex Chesterman OBE (founder of LoveFilm and Zoopla), Cazoo secured £445m in equity investment via six rounds. The company was named a rising star in Deloitte's Fast 50 in 2020 and by August 2021, it was listed on the NYSE via a SPAC merger with Ajax. Continuing with its expansion into Europe, Cazoo launched in Spain and Italy in 2022.
The last 25 years have seen the creation of many versatile high-growth companies. Deloitte's Fast 50 has showcased some of the most exhilarating, dynamic, and innovative companies to enter the tech sector.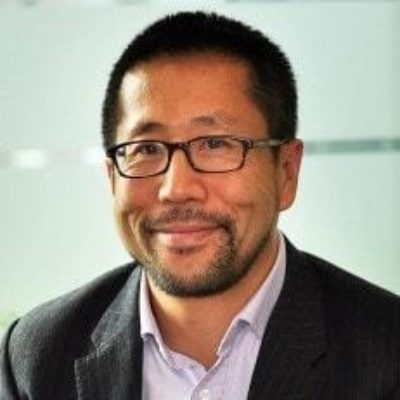 Paul Lee
Global Head of Research - TMT, Deloitte UK