Enterprise business planning: Integrating financial outcomes
Host: Mike Danitz, principal, Deloitte Consulting LLP
1 Overview CPE credit | Business Management & Organization

Enterprise business planning (EBP) provides key benefits that can increase organizational agility and profitability. Finance organizations are driving operationally integrated planning, creating a connected plan across commercial, supply chain, and HR. How can your organization start the EBP journey?

We'll discuss:
EBP and the value it brings to the finance organization and its business partners
Practical case studies that bring to life the interactions between commercial, supply chain, and HR functions throughout the planning and analysis processes
Strategies for starting the EBP journey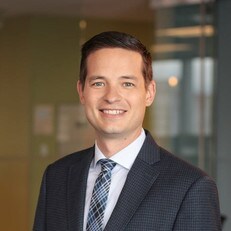 Mike Danitz
Principal | Finance & Enterprise Performance
Mike Danitz is a Principal in the Finance and Enterprise Performance practice within Deloitte Consulting LLP. He is a leader in helping CFOs and their teams navigate and implement digital solutions across the finance function. His experience within the Technology, Media and Telecommunications sectors includes identifying, designing, and executing finance transformation programs that deliver next generation capabilities to Finance.