Host: Mike Danitz, principal, Deloitte Consulting LLP
1 Overview CPE credit  |  Specialized Knowledge
In 2018, Deloitte made eight predictions about finance trends with an eye toward 2025. The digital disruptions that informed our thinking about the near future have accelerated during the pandemic. How have recent market conditions and CFO challenges modified the assumptions behind those predictions? We'll discuss:
Trends around the role of finance, self-service, ERP, data, workforces, and more
The headwinds and tailwinds affecting the predictions, and where each stands today
What leaders can do today to seize opportunities and mitigate risks presented by the predictions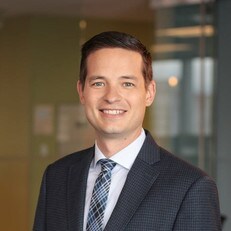 Mike Danitz
Principal | Finance & Enterprise Performance
Mike Danitz is a Principal in the Finance and Enterprise Performance practice within Deloitte Consulting LLP. He is a leader in helping CFOs and their teams navigate and implement digital solutions across the finance function. His experience within the Technology, Media and Telecommunications sectors includes identifying, designing, and executing finance transformation programs that deliver next generation capabilities to Finance.