Host: Mike Danitz, principal, Deloitte Consulting LLP 
1 Overview CPE credit | Specialized Knowledge
ERP implementations are a significant commitment and investment for organizations, requiring proper preparation in order to maximize value, efficiency, and effectiveness. How can organizations leverage implementation readiness activities to better enable success and mitigate risks during the implementation phase?
We'll discuss:

Expected benefits of implementation readiness activities
The types of readiness activities to consider
How to prioritize those activities to enable an easier and more effective implementation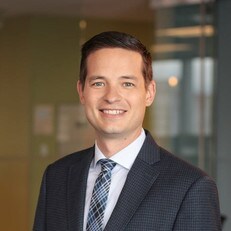 Mike Danitz
Principal | Finance & Enterprise Performance
Mike Danitz is a Principal in the Finance and Enterprise Performance practice within Deloitte Consulting LLP. He is a leader in helping CFOs and their teams navigate and implement digital solutions across the finance function. His experience within the Technology, Media and Telecommunications sectors includes identifying, designing, and executing finance transformation programs that deliver next generation capabilities to Finance.