Host: Mike Danitz, principal, Deloitte Consulting LLP
1 Overview CPE credit | HR/Personnel

The finance function continues to evolve: Technology is reshaping the human-machine dynamic, new skill requirements are emerging, and the workforce is re-evaluating what is needed to be motivated and successful at work. These changes are prompting leaders to reimagine the work their teams do, the workforce they need, and the workplace that enables finance talent to perform at their best. We'll discuss:
How to source and attract talent in a post-COVID world
What finance employees need to thrive and how organizations can retain them
Considerations for shaping the finance workplace of the future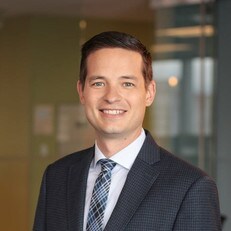 Mike Danitz
Principal | Finance & Enterprise Performance
Mike Danitz is a Principal in the Finance and Enterprise Performance practice within Deloitte Consulting LLP. He is a leader in helping CFOs and their teams navigate and implement digital solutions across the finance function. His experience within the Technology, Media and Telecommunications sectors includes identifying, designing, and executing finance transformation programs that deliver next generation capabilities to Finance.