Host: Mike Danitz, principal, Deloitte Consulting LLP
Presenters:  Abby Levine, principal, Deloitte Consulting LLP
                        Michael Gordon, senior manager, Deloitte Consulting LLP
1.0 Overview CPE credit | Specialized Knowledge
With the pandemic increasingly in the rearview mirror, corporate real estate is at an inflection point. Our clients' CEOs are increasing their focus on the return to work and asking compelling questions. We'll discuss:
When are people coming back to the office?
What kind of services do we need to provide as people come back to work?
How does the new way of working change how we operate today and in the future?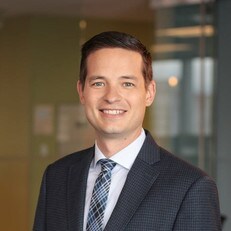 Mike Danitz
Principal | Finance & Enterprise Performance
Mike Danitz is a Principal in the Finance and Enterprise Performance practice within Deloitte Consulting LLP. He is a leader in helping CFOs and their teams navigate and implement digital solutions across the finance function. His experience within the Technology, Media and Telecommunications sectors includes identifying, designing, and executing finance transformation programs that deliver next generation capabilities to Finance.
Abby Levine
Principal | Real Estate Transformation
Abby is a principal with Deloitte Consulting LLP's Real Estate and Location Strategy practice, with twenty years of experience helping clients create real estate portfolios and functions that support broader business strategy and unlock significant enterprise value. Her experience spans the real estate life cycle from strategy to operating model and organization design to technology enablement. Abby's strengths include leading large, complex engagements, building consensus in complex multi-stakeholder environments, and helping clients rethink the composition of their real estate portfolio and how they use, service, finance, and manage the associated facilities. Abby dedicates the majority of her time to the selection, design, and implementation of real estate technology solutions and leads Deloitte's real estate technology offering. She also leads Deloitte's alliance with Nuvolo, an enterprise asset management company.