Host: Mike Danitz, principal, Deloitte Consulting LLP
Presenters: Vishnu Narins, Philippe Podhorecki and Abhinav Astavans
1 Overview CPE credit | Specialized Knowledge
Businesses need robust and cross-functional insights across finance, supply chain, and commercial teams to support effective and agile decision making in the face of rapidly changing market forces. A scalable reporting and analytics delivery model can unlock these cross-functional insights. We'll discuss:

How to begin to build a scalable reporting and analytics model
The talent models, data, and governance structures that can enable user-driven management reporting and analytics capabilities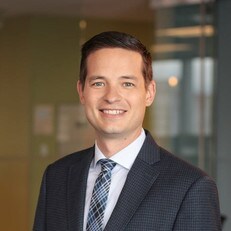 Mike Danitz
Principal | Finance & Enterprise Performance
Mike Danitz is a Principal in the Finance and Enterprise Performance practice within Deloitte Consulting LLP. He is a leader in helping CFOs and their teams navigate and implement digital solutions across the finance function. His experience within the Technology, Media and Telecommunications sectors includes identifying, designing, and executing finance transformation programs that deliver next generation capabilities to Finance.