Host: Mike Danitz, principal, Deloitte Consulting LLP
1 Overview CPE credit | Specialized Knowledge

Allocation of capital can be complex. Shifting priorities, external pressures, trade-offs, and stakeholder interest show no signs of abating. How can finance teams better simplify and improve their organization's capital allocation process?

We'll explore:

Five steps for building a robust capital allocation strategy
How to overcome common biases typically at play with capital planning
Case studies of companies that have transformed their allocation processes, leading to greater efficiency, better decision-making, and fewer dollars left on the table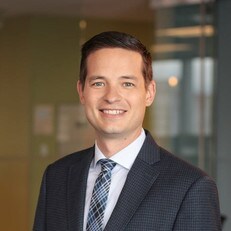 Mike Danitz
Principal | Finance & Enterprise Performance
Mike Danitz is a Principal in the Finance and Enterprise Performance practice within Deloitte Consulting LLP. He is a leader in helping CFOs and their teams navigate and implement digital solutions across the finance function. His experience within the Technology, Media and Telecommunications sectors includes identifying, designing, and executing finance transformation programs that deliver next generation capabilities to Finance.