Host: Mike Danitz, principal, Deloitte Consulting LLP
Presenters: Abby Levine, principal, Deloitte Consulting LLP
                     Dina Trainor, managing director, Deloitte & Touche LLP
1.0 Overview CPE credit | Specialized Knowledge
Compliance isn't the only place where solid sustainability reporting can make a difference. Finance can use data it already owns to help drive reputation, purpose, and performance. We'll discuss:
How Finance can strengthen its internal business partnering and increase its strategic value by embracing the importance of sustainability metrics 
The strategy, processes, and approaches Finance leaders can use to activate environmental, social, and governance (ESG) reporting 
How to use sustainability reporting on ESG considerations to drive internal and external strategy and execution for your organization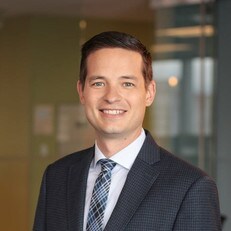 Mike Danitz
Principal | Finance & Enterprise Performance
Mike Danitz is a Principal in the Finance and Enterprise Performance practice within Deloitte Consulting LLP. He is a leader in helping CFOs and their teams navigate and implement digital solutions across the finance function. His experience within the Technology, Media and Telecommunications sectors includes identifying, designing, and executing finance transformation programs that deliver next generation capabilities to Finance.
Abby Levine
Principal | Real Estate Transformation
Abby is a principal with Deloitte Consulting LLP's Real Estate and Location Strategy practice, with twenty years of experience helping clients create real estate portfolios and functions that support broader business strategy and unlock significant enterprise value. Her experience spans the real estate life cycle from strategy to operating model and organization design to technology enablement. Abby's strengths include leading large, complex engagements, building consensus in complex multi-stakeholder environments, and helping clients rethink the composition of their real estate portfolio and how they use, service, finance, and manage the associated facilities. Abby dedicates the majority of her time to the selection, design, and implementation of real estate technology solutions and leads Deloitte's real estate technology offering. She also leads Deloitte's alliance with Nuvolo, an enterprise asset management company.
Dina Trainor
Managing Director | Deloitte & Touche LLP
Dina is a managing director in Deloitte's Controllership practice where she leads the ESG reporting initiative and assists organizations with implementing ESG reporting solutions. With nearly 20 years of experience, she also focuses on helping clients through accounting and reporting transformations, including operating model optimization, process and policy enhancements, and system and data alignment. Additionally, she assists clients with their technical accounting matters. The Wall Street Journal has quoted Dina on ESG reporting, the impacts to the controller's organization and automation opportunities. Dina received a Bachelor of Arts and Masters of Science in Accounting from Michigan State University. She is a member of the AICPA and Massachusetts Society of CPAs and is a licensed CPA in Massachusetts.