Host: Mike Danitz, principal, Deloitte Consulting LLP
Presenters: Jessica Singer, senior manager, Deloitte Consulting LLP
                      Kort Syverson, principal, Deloitte Consulting LLP
                      Palmer Withers, senior consultant, Deloitte Consulting LLP
                      Tara Nicholson, principal, Deloitte Consulting LLP
1.0 Overview CPE credit | Business Management & Organization
Delivering process excellence throughout the end-to-end value stream has emerged as one of the top strategic priorities for organizations thinking about the next generation of shared service centers. Many organizations are planning to increase the strategic roles of global process owners (GPOs). We'll discuss:
How GPOs can drive meaningful transformation at scale
Navigating the challenges of implementing GPOs across the organization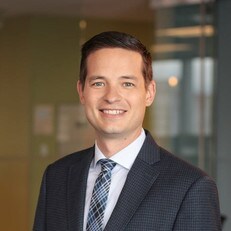 Mike Danitz
Principal | Finance & Enterprise Performance
Mike Danitz is a Principal in the Finance and Enterprise Performance practice within Deloitte Consulting LLP. He is a leader in helping CFOs and their teams navigate and implement digital solutions across the finance function. His experience within the Technology, Media and Telecommunications sectors includes identifying, designing, and executing finance transformation programs that deliver next generation capabilities to Finance.
Kort Syverson
Principal | Global Business Services
Kort Syverson leads Deloitte's Global Services Transformation practice.  He has 20 years of domestic and international consulting experience advising leading global companies in all phases of operating model optimization from strategy to execution. His experience spans a diverse group of industries, countries and functions. He is known for developing global multi-functional shared services strategies and his ability to perform the subsequent design / optimization and implementation. He has advised his clients through large and complex transformational efforts inclusive of all regions of the globe for both captive and outsourced models. He has developed multi-functional strategies encompassing Finance, Human Resources, Information Technology, Procurement and Customer Operations. He has managed large implementations that included facility build out, transition of workforce, process redesign, change management, communications, org design, recruiting and hiring, training and stabilization.  Notably, he leads one of the industry's most well-respected seminars, Deloitte's Shared Services and Outsourcing Executive Forum.