Host: Mike Danitz, principal, Deloitte Consulting LLP
Presenters: Francisco Barroso, principal,Deloitte Consulting LLP
                      Goutham Belliappa, managing director, Deloitte Consulting LLP             
                      James Glover, principal, Deloitte Consulting LLP              
1.0 Overview CPE credit | Information Technology
As business priorities continue to evolve, finance organizations are increasingly embracing new and leading-edge technologies to help unlock business value. One of those new technological frontiers is generative artificial intelligence (AI). This Dbrief will help to demystify generative AI, provide context on what it can and cannot do, and how it is making an impact on businesses today. We'll discuss:
An overview of what generative AI is
The generative AI ecosystem landscape
Why CFOs and finance executives should care about generative AI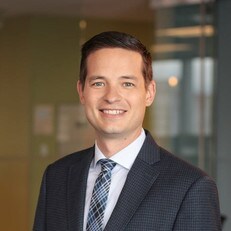 Mike Danitz
Principal | Finance & Enterprise Performance
Mike Danitz is a Principal in the Finance and Enterprise Performance practice within Deloitte Consulting LLP. He is a leader in helping CFOs and their teams navigate and implement digital solutions across the finance function. His experience within the Technology, Media and Telecommunications sectors includes identifying, designing, and executing finance transformation programs that deliver next generation capabilities to Finance.
Francisco Barroso
Principal | Analytics and Cognitive US Leader
Francisco Barroso is a principal with Deloitte Consulting LLP. He is currently the US leader of Deloitte's Analytics and Cognitive practice. Francisco's Technology Consulting experience spans across large scale systems and data integration, package implementation, strategic planning, program management, operations improvement and process engineering for global clients. He specializes in advising clients to achieve competitive advantage through technology enabled transformations and create outcome based solutions that help them be competitive in the market. Francisco has over 22 years of consulting experience across several industries, with a primary focus on serving and advising clients in the Health Care sector. As the leader of Deloitte's Analytics and Cognitive practice, Francisco helps clients unlock the potential of data and create meaningful outcomes by harnessing the exponential power of analytics, AI, Automation and Machine Learning.