Host: Gary Shaw, partner, Deloitte & Touche LLP
1 Overview CPE credit | Specialized Knowledge
Despite the COVID-19 outbreak and the pandemic's economic fallout, total InsurTech investment remained remarkably robust through the first half of 2020, though investments were mostly concentrated in a handful of InsurTechs. Funding is more likely for those that bolster virtual customer engagement and operational efficiency. We'll discuss:
InsurTech investment data and trends.
Shifting priorities for insurers due to COVID-19.
The future of the InsurTech landscape.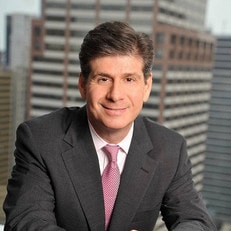 Gary Shaw
Partner | Insurance
With more than 30 years of experience serving insurance clients in all sectors of the industry, Gary advises insurers on solutions to enhance growth, operations, technology, risk, and compliance. Gary works with Deloitte's teams to coordinate services to strategic clients, marshal resources globally, share thought leadership and industry insights, and connect client executives with their peers. He is a frequent presenter and author on insurance trends including financial management, risk, and controls.
Mark Purowitz
Principal | Deloitte Consulting LLP
Mark is a senior partner in the Mergers & Acquisitions (M&A) practice of Deloitte Consulting LLP, where he leads Strategy & Transformation for its broad M&A practice, as well as Deloitte's work on the Future of M&A. He also globally co-leads the Insurance M&A practice, as well as Deloitte's internal incubator called Startup Deloitte, designed to identify new business opportunities across the firm.
Sam Friedman
Research Leader | Insurance
Sam is the insurance research leader at the Deloitte Center for Financial Services, putting his journalistic skills and three decades of industry experience to good use analyzing the latest trends and identifying the major challenges confronting the property-casualty and life insurance industries. Sam joined Deloitte in October 2010 after 29 years at National Underwriter P&C, where he served as editor-in-chief.