Host: Gary Shaw, partner, Deloitte & Touche LLP
Presenters: Sam Friedman and Richard Godfrey
1 Overview CPE credit | Specialized Knowledge
The COVID-19 pandemic and resulting economic fallout radically shifted consumer and employee needs, habits, and expectations, while compelling virtualization of insurer operations overnight. Insurers are likely facing the most difficult environment for growth and profitability since the Great Recession. What challenges and opportunities lie ahead in 2021? We'll discuss:
How are insurers reallocating funds for high priority projects and talent that can help them adapt now?
What does accelerating digital transformation mean for the industry's future?
How might increased connectivity and remote access generate new exposures for carriers and policyholders?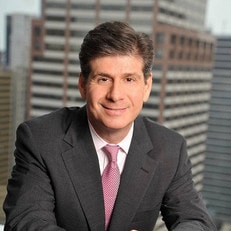 Gary Shaw
Partner | Insurance
With more than 30 years of experience serving insurance clients in all sectors of the industry, Gary advises insurers on solutions to enhance growth, operations, technology, risk, and compliance. Gary works with Deloitte's teams to coordinate services to strategic clients, marshal resources globally, share thought leadership and industry insights, and connect client executives with their peers. He is a frequent presenter and author on insurance trends including financial management, risk, and controls.
Sam Friedman
Research Leader | Insurance
Sam is the insurance research leader at the Deloitte Center for Financial Services, putting his journalistic skills and three decades of industry experience to good use analyzing the latest trends and identifying the major challenges confronting the property-casualty and life insurance industries. Sam joined Deloitte in October 2010 after 29 years at National Underwriter P&C, where he served as editor-in-chief.
Rich Godfrey
Risk & Financial Advisory Leader | Insurance
Richard has more than 27 years of experience as a professional in risk management within the insurance industry and serves as the US Insurance Risk & Financial Advisory leader with Deloitte & Touche LLP. In this capacity, Richard oversees the delivery of risk management services to Deloitte insurance clients including cyber security, internal audit, finance transformation, regulatory/compliance, and data governance.  Prior to joining Deloitte & Touche, Richard was employed as a Business Systems Analyst with MetLife.