Host: Jim Eckenrode, managing director, Deloitte Services LP
Presenters: Krissy Davis, Tony Gaughan, Kevin Quirk and Karl Ersham
1 Overview CPE credit | Business Management & Organization
The investment management (IM) market is changing rapidly, with an increasing demand for talent. The crucible of the pandemic continues to test leadership skills to present a vision and credible strategic and tactical steps to achieve it. How will the talent models, technology, and change help IM firms achieve greater asset growth and performance? We'll discuss:
How strengthening firm culture can help improve revenue growth expectations
Connecting firms' vision with emerging technology adoption for long-term success
Aligning talent roles and capital allocation priorities to better serve clients 
Jim Eckenrode
Managing director | Center for Financial Services
Jim is the managing director of the Deloitte Center for Financial Services, where he is responsible for defining the marketplace positioning and development of the Center's eminence and key activities. Jim is frequently a keynote speaker at major industry and client conferences. Prior to joining Deloitte, Jim served in several research and consulting leadership roles at TowerGroup.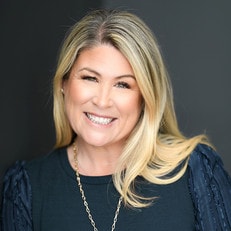 Krissy Davis
US Investment Management Practice Leader
Krissy is a Deloitte vice chair and the leader of Deloitte's US investment management industry practice. As the industry leader, Krissy is responsible for driving the integrated industry strategy across Deloitte's businesses, Audit, Consulting, Risk & Financial Advisory, and Tax, and ensuring the strategy, solutions, and thought leadership meets the evolving market demands. Krissy also works with our client account teams to ensure we deliver the breadth and depth of the firm's capabilities and talent to our clients. With over 550 partners, principals, and managing directors and more than 5,000 staff dedicated to the industry, her team has deep capabilities to assist clients as they grow and transform their business and meet regulatory and stakeholder expectations. In her 24 years with the firm, Krissy has had significant experience delivering complex and transformative projects to a variety of stakeholders. She has served a wide array of clients including mutual funds, private and public investment advisors, alternative asset managers, asset servicers, and broker/dealers. In addition to her passion for serving clients, Krissy has been a champion for many of the firm's talent, diversity, and inclusion initiatives including serving as a leader of the firm's Women's Initiative and championing the development of many professionals as a coach, mentor and/or sponsor. Krissy is also a member of the firm's Retirement Committee. She has a deep commitment to her community including a passion for the accessibility of high-quality, early childhood education. She currently serves as a Trustee for the United Way of Massachusetts Bay and Merrimack Valley, and Summit Montessori School. Krissy earned her bachelor's degree in Business Administration from Stonehill College. She lives outside Boston with her husband, Evan, and two daughters, Emma (13) and Hannah (10).
Kevin Quirk
Principal
Kevin, a principal with the Casey Quirk practice within Deloitte Consulting LLP, has more than 25 years of experience in the asset and wealth management industry. He oversees many key client relationships and plays a highly active role in developing cutting-edge thought leadership. Kevin's primary responsibilities are client-facing, personally advising CEOs and executive teams of leading asset and wealth management firms on their most pressing strategic issues. His areas of focus include global business strategy development, Mergers and Acquisitions/integration advisory, distribution organization design, investments capability assessment, and strategy. Prior to Deloitte, Kevin was the Chairman and founding managing partner of Casey Quirk. He earned a master's degree in business administration from the Stern School of Business at New York University and a bachelor's degree in political science from Providence College, where he is a member of the board of trustees.