Host: Burt Rea, managing director, Deloitte Consulting LLP
Presenters: John Brownridge and Steve Hatfield 
1 Overview CPE credit | HR/Personnel
The COVID-19 pandemic forced many organizations to accelerate their plans for re-architecting work for the future of work—where and how work gets done and by whom. What role can c-suite executives play in developing new strategies to create a true work from anywhere capability that supports productivity, culture, and connection? We'll discuss:
Trends in hybrid work and workforce strategies emerging from the pandemic.
Key principles for companies operationalizing a work from anywhere strategy—human-centered design and emphasizing business outcomes over technology solutions.
Practical considerations for designing, developing, and deploying digital workplace solutions.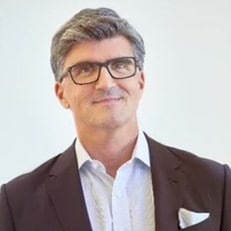 Steve Hatfield
Principal | Global Future of Work Leader
Steve is a principal with Deloitte Consulting and serves as the global leader for Future of Work for the firm. He has more than 20 years of experience advising global organizations on issues of strategy, innovation, organization, people, culture, and change. Hatfield has advised business leaders on a multitude of initiatives including activating strategy, defining a preferred future, addressing workforce trends, implementing agile and resilient operating models, and transforming culture oriented to growth, innovation, and agility. Hatfield has significant experience in bringing to life the ongoing trends impacting the future of work, workforce, and workplace. He is a regular speaker and author on the future of work and is currently on the Deloitte leadership team shaping the research and marketplace dialogue on future workforce and workplace trends and issues. He has a master's in social change and development from Johns Hopkins and an MBA from Wharton, and is based in Boston.
John Brownridge
Digital Workplace Leader | Deloitte Consulting LLP
John is Deloitte's Digital Workplace offering leader, is the founder and former leader of Deloitte's Digital HR Strategy and Solutions offering and is the chief strategy officer of the HR Transformation offering. He has been helping clients transform their business for more than 20 years at the intersect of people and technology.