Host: Burt Rea, managing director, Deloitte Consulting LLP
Presenters: Robin Jones, Martin Kamen, and Diana Kearns-Manolatos
1 Overview CPE credit | Business Management & Organization
As organizations go through a cloud transformation, leaders often prioritize the technological and application-level impact of cloud. But, to realize the true potential of cloud, leaders need to think much more broadly than that—to include cloud's impact on work, the workforce, and the workplace. We'll discuss:
Future of work trends and their impact on cloud strategies.
Cloud workforce and organizational implications for leaders across the enterprise—including IT, the business, and HR's role in elevating cloud to deliver competitive advantage.
Leading examples from companies who are thinking differently about cloud.
Burt Rea
Managing Director
Burt serves clients in the Life Sciences sector to help them overcome organizational challenges as they implement new strategies, processes, structures, and systems for their organizations. Burt has led engagements on organizational culture, learning and leadership development, organization structure and role design, change management, communications, hybrid and virtual work, workforce/employee experience, and talent strategy for numerous global companies. Burt leads Deloitte Consulting's US Culture Transformation offering, which provides methods and tools for assessing and shaping organizational culture (behaviors, values, and beliefs). How organizations curate and evolve their cultures to enable business strategy and capture new opportunities materially differentiates their performance in the market. Burt also hosts Deloitte's Human Capital HR Executives Dbriefs series, a monthly webcast on emerging Human Capital issues and trends, and he co-hosts Deloitte's Capital H podcast which brings together leaders and luminaries to discuss key challenges and emerging solutions in Human Capital.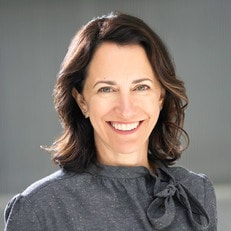 Robin Jones
Principal | Workforce Transformation
Robin is a Principal with 22 years of organization and workforce transformation consulting experience. She spent the majority of her career advising business leaders of Technology, Media, and Telecommunications companies through complex business transformations. With a focus on the Future of Work, Robin advises senior executives as they contemplate how data, technology and societal changes are impacting the work, workforce, and workplace. At Deloitte, Robin leads Workforce Transformation with end-to-end responsibility for the market, services, and talent, and serves on the CEO's Marketplace Leadership Team in Deloitte Consulting. Robin holds a PhD in Civil and Environmental Engineering from Georgia Tech and an MS in Architecture and BS in Interior Design from Cal Poly, San Luis Obispo.
Martin Kamen
Principal | Human Capital Cloud Leader
Martin is a principal in Deloitte Consulting LLP's Human Capital Practice, based out of San Francisco. Martin's focus is on working with clients to help them manage and prepare leaders and employees for large-scale business transformation. Martin is also the US and Global Human Capital Cloud leader. Martin has an MSc in International Employment Relations and Human Resource Management from the London School of Economics and a BA in Sociology from The George Washington University.