Host: Anthony Waelter, partner, Deloitte & Touche LLP
1 Overview CPE credit | Specialized Knowledge
Consumers are living through a collectively anxious moment, caught between personal health and safety and financial well-being.  What is the interplay between the two as drivers of consumer behavior and purchase decisions?  We'll discuss:
An overview of consumer sentiment, behavior trends, and inflection points.
A data-driven approach to understanding consumer spending patterns through credit card and other observable data.
Practical insights into the recovery of the automotive, consumer products, retail, wholesale & distribution, and transportation, hospitality & services sectors. 
Anthony Waelter
Anthony is a partner with Deloitte & Touche LLP and serves as Vice Chair and Deloitte US Consumer Industry leader. Previously, he led our Advisory Consumer industry and Finance Transformation practices and was a member of Deloitte's cross-business Finance Transformation leadership team. With nearly 30 years providing services to multinational clients in the consumer products, transportation, hospitality, retail and distribution sectors, he focuses on assisting clients with transformational initiatives involving the development and/or evaluation of finance operations and programs designed to improve financial integrity, compliance and operational effectiveness and efficiency. Anthony also serves as a lead business partner and advisory partner for a select group of strategic global consumer clients. He's a thought leader and has co-authored several pieces on consumer trends and marketplace shifts, as well as, the evolving role of the corporate controller. Across Deloitte, he is known for teaming & inclusiveness, driving collaboration in industry transformation efforts, and leading Finance Transformation integrated market offerings.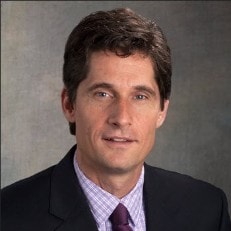 Jeff Simpson
Consumer Portfolio Leader
Jeff is the consumer insight offering leader for ConvergeCONSUMER, a principal with Deloitte Consulting LLP in the Retail practice and leads Deloitte's InSightIQ. As the consumer insight offering leader with ConvergeCONSUMER, a business focused combining consumer data sets with next-generation technology platforms, applied artificial intelligence and machine learning focused on consumer demand prediction to help consumer businesses understand and optimize decision making, Jeff leads the marketplace strategy for consumer insight solutions. Jeff leads Deloitte's InSightIQ, which specializes in understanding how consumer behaviors are changing by analyzing hundreds of billions of dollars of consumer spending, location, and primary research data. He specializes in marketing, CRM, and loyalty work, and has designed and launched several large loyalty programs besides serving as the chief marketing officer at a variety of large retailers. He has market eminence as a thought leader in analytics, customer & marketing strategy, loyalty, and database marketing.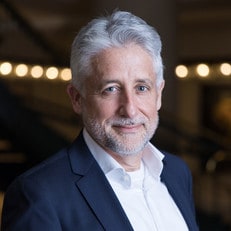 Stephen Rogers
Managing Director
Steve is the managing director of Deloitte's Consumer Industry Center, Deloitte Services LP. He leads a team that conducts research to uncover new ways of thinking, working, and leading within the consumer industry through data and evidence driven analysis. With nearly 20 years of experience within consulting and high tech, Steve is especially interested in the intersection of technology, consumers, and business. He is focused on how industry leaders can deliver better results and the strategies organizations use to adapt to accelerating change.