Presenters: Paul Silverglate and Jana Arbanas

1 Overview CPE credit | Specialized Knowledge
Important trends are shaping the technology, media, and telecommunications (TMT) industry. What developments should you anticipate for 2021 and how has the pandemic accelerated many of these trends? We'll discuss:
Key trends within the Technology, Media, and Telecommunications industries.
Strategic opportunities and actions companies can take to position themselves for growth.
Challenges to be mindful of as companies emerge from the COVID-19 crisis.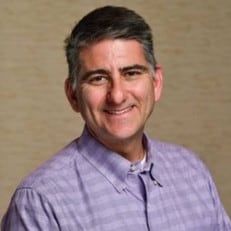 Paul H. Silverglate
Partner | US Executive Accelerators | Deloitte & Touche LLP
Paul is a partner with Deloitte & Touche LLP and leads Deloitte's US Executive Accelerators (XA) in Client & Market Growth (CMG), and also serves as Vice Chair and Deloitte US Technology Sector Leader. Previously, Paul led Deloitte's Technology, Media & Telecommunications (TMT) industry practice in Risk & Financial Advisory, and worked as an auditor in the Audit & Assurance business. With more than 30 years of professional services experience, Paul also serves as a lead client service partner for a select number of Deloitte's most strategic global technology clients. Additionally, Paul is the Deloitte US executive sponsor of the Catalyst Tel Aviv Program, which helps US clients interested in innovation engage with the 6,000+ Israeli start-up community. Paul specializes in leadership development, crisis management, digital enterprise transformation, business continuity, change management, and identifying the resources within our organization to help clients address their most complex issues and professional service needs. He is conversationally fluent in German and has gained international experience by working for two years for Deloitte Switzerland.
Jana Arbanas
US Telecom, Media & Entertainment Sector Leader
Jana is vice chair and Deloitte's US Telecom, Media and Entertainment (TM&E) sector leader. She is also a principal in Deloitte and Touche's Risk and Financial Advisory practice. Jana has more than 20 years of experience in serving large, multi-national technology companies to help them address enterprise risk. She has leveraged her risk advisory capabilities to lead engagements for digital platform companies, helping them navigate evolving regulatory requirements and business transformation. Jana has built worldwide engagement teams to serve several Fortune 500 companies, across the Americas, Europe, Middle East, and Asia. As the US TM&E sector leader, Jana is focused on strategic direction and market eminence of the TM&E sector, and go-to-market strategies for Deloitte's key businesses. Jana was formerly the Inclusion and Well-being leader for Risk and Financial Advisory and continues to bring inclusion and well-being into everything she does.