Key takeaways

Host: Emily VanVleet, partner, Deloitte Tax LLP
Presenter: Mark Valtierra
1 Overview CPE credit | Business Management & Organization
As tax continues to play a bigger role in supporting strategic decisions and driving value, tax talent has hit a crucial turning point. In response, tax leaders are targeting accelerated transformation of the function's operations. We'll discuss:
Tax Transformation Trends series, a study with insights from 300+ global tax and finance leaders
The hurdles tax leaders face while transforming, recruiting, and retaining talent
Other talent requirements of the future of work 
Doug Van Dyke
Deloitte Tax LLP
Doug Van Dyke is Deloitte's National Tax Legislative Marketplace leader and was previously the West regional leader for Tax Reform Advisory Services. Doug is also the West Region Marketplace leader, the national interactive gaming and esports affinity leader, and the West regional Media & Entertainment leader. He has nearly 30 years of experience with Deloitte's clients in US and international taxation, including large multinational clients in the media, entertainment, aerospace and defense, and consumer business industries. Doug has also worked closely with companies in these industries on accounting for income taxes and, as they have expanded globally, exploiting their intellectual property and dealing with US and local jurisdictional tax issues, including transfer pricing.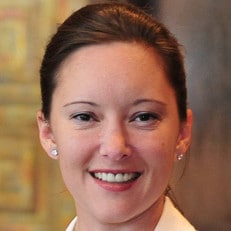 Emily VanVleet
Marketplace Leader
As a partner in Deloitte's Tax Management Consulting practice and the leader of our Robotics & Intelligent Automation team, Emily thrives on anticipating what might be next and boldly embarks on the path to get there. This approach to her work and her life has afforded her the opportunity to support her clients in driving incremental value and staying ahead of market trends. With more than 20 years of experience in tax consulting, strategic process design, and practical approaches to tax transformation, Emily is known for designing and delivering tax solutions that allow her clients to confidently and successfully streamline and automate to intensify value, mitigate risk, and increase efficiency in tax operations. Emily thrives on leading large-scale, multi-dimensional tax transformation plans, and projects across industries globally. Because of her experience and passion for this work, Emily serves as one of the firm's lead facilitators in the Tax Transformation Lab—a highly interactive session to help tax executive teams focus, prioritize, and mobilize their department's transformation. Emily is also a regular speaker and author on topics related to tax transformation, automation, and the future of work.