Host: Scott Buchholz, principal, Deloitte Consulting LLP
1 Overview CPE credit | Information Technology
Now more than ever, businesses require resilient, agile, and future-focused technology leaders. In a time where transformational change is essential, who better than tech leaders to help advance key initiatives? We'll discuss:
The correlation between companies with a competitive advantage, growth orientation, and engaged leadership.
The need for kinetic leaders to successfully drive innovation and manage change.
The abundance of opportunities for tech executives with the tenacity to lead across the enterprise. 
Scott Buchholz
Managing Director | Deloitte Consulting LLP
As a leader and visionary in new and emerging technologies, Scott Buchholz helps clients use technology to transform their organizations, missions and businesses. He works across industries to provide actionable advice and insights to use technology to improve performance, effectiveness, and efficiency. Scott serves as the national emerging tech research director for Deloitte Consulting. He also leads efforts in exploration of quantum computing and related technologies, working to solve customer challenges with these advanced technologies. In his role as CTO for Deloitte Consulting LLP's Government and Public Services practice, he works with government clients to use technology to innovate in their operations, technology and mission delivery.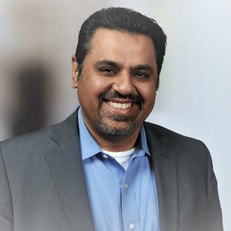 Khalid Kark
Global CIO Research Director
Khalid is a director with Deloitte LLP where he leads the development of research and insights for the CIO Program. Khalid has served as a trusted advisor to large, multinational clients, and has decades of experience helping technology leaders anticipate and plan for the impacts of new technology. Previously, Khalid led the CIO Research practice at Forrester Research. His research has been widely featured in media outlets such as MSNBC, The Boston Globe, and CIO magazine.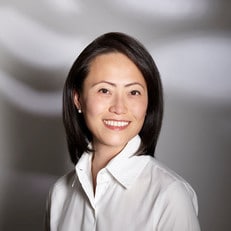 Anh Nguyen Phillips
Director | Deloitte Touche Tohmatsu Limited
Anh is a researcher, author, and former management consultant who has dedicated her career to exploring the interplay between technology and humanity. She is co-author of numerous articles and reports, as well as three books: The Technology Fallacy, a data-driven look at the centrality of culture to digital transformation; Work Better Together (June 2021); and The Transformation Myth (Sept 2021). Her work has been cited in leading publications such as the Wall Street Journal, MIT Sloan Management Review, Forbes, Fortune, and CIO Magazine. As the research director for Deloitte's Global CEO Program, Anh directs research teams that help executives and other leaders navigate a changing world. Prior to her research roles, Anh spent over 10 years leading business and technology teams in implementing CRM and order management solutions for clients.  Specialties include: Future of Work, Digital Business and Transformation, Digital Culture, Digital Talent and Leadership, Social Business, Thought Leadership Strategy, CRM, Order Management.