Host: Sharon Chand, principal, Deloitte & Touche LLP
Presenters: Matt Barbera, senior manager, Deloitte & Touche LLP
                      Sam Finn, senior manager, Deloitte & Touche LLP
                      David Pompei, senior manager, Deloitte & Touche LLP
1.0 Overview CPE credit | Information Technology
In a rapidly changing supply chain security and risk landscape, understanding how to manage and monitor a network of suppliers continues to grow in importance. This is our third installment focused on cyber and strategic risk. We'll discuss:
Driving forces behind the need for change, such as emerging regulations and increased hacking 
Leading practices to improve the effectiveness of supply chain security controls and monitoring techniques to mitigate third-party risks
Analysis of software bill of materials (SBOMs) to provide greater transparency, auditability, and traceability in inbound software packages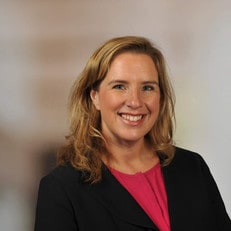 Sharon Chand
Principal | Deloitte Risk & Financial Advisory
Sharon, a principal at Deloitte & Touche LLP, is the Cyber Risk Secure Supply Chain leader for the Cyber Risk Services practice of Deloitte Risk & Financial Advisory. Sharon is a Certified Information Systems Security Professional (CISSP) with more than 20 years of experience helping global clients manage cyber risks. She focuses on the energy industry and brings experience in policy and risk governance implementation, cyber threat monitoring, vulnerability management, identity and access management, and data protection. She has worked with industry frameworks including NIST, ES-C2M2, and ISO, in addition to regulatory requirements including PCI, NERC / FERC, and HIPAA.