Webcast in German language – feel free to contact any member of our team for explanations in English. 
In our Deloitte Legal Update webcast series, we will –together with the German Franchise Association (Deutscher Franchiseverband e.V. – "DFV") provide an overview of current legal and political developments in franchising. In addition, the DFV will report on current political developments that could become relevant for franchisors in the near future.
As Deloitte Legal we will present the International Franchise Handbook with legal overviews for franchisors in 44 countries worldwide, and take a closer look at the master franchise agreement as a way for franchise systems to enter the market in continental Europe, especially Germany. In this context, we will also describe the status of current case law on commercial leases against the background of the COVID 19 pandemic.
The managing director of the DFV, Mr. Torben Brodersen, will then give an assessment of possible political developments for franchising after the Bundestag elections, as well as an insight into the current work of the association, also from an international perspective.
Intended topics of focus are:
Presentation of the International Franchise Handbook
Market entry into Europe via master franchising
The importance of the COVID-19 case law for master franchisors
Possible political developments for franchising after the Bundestag elections – assessment and outlook
Answering your questions (Q&A)
Please feel free to submit your questions for the Q&A already during your registration.

Our team of experts Dr. Mathias Reif, partner with Deloitte Legal, and Dr. Christine von Hauch, counsel with Deloitte Legal, as well as Torben Leif Brodersen, Managing Director of the German Franchise Association, look forward to an open exchange with you.
In case of organisational questions please contact:
Corinna Göbert
Tel: +49 211 87722491
E-Mail: cgoebert@deloitte.de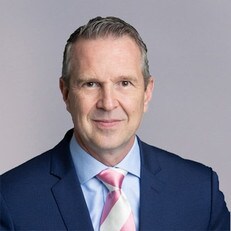 Dr. Mathias Reif
Partner
Dr Mathias Reif joined Deloitte 2020 and is Partner in Deloitte Tax & Legal, lead of Deloitte's M&A service line in Cologne, member of the M&A leadership team as well as head of the Israel Desk of Deloitte Germany. Mathias mainly advises corporations and medium-size companies on national & international mergers & acquisitions, joint ventures and restructurings – both for sell- and buy side clients. As a member of the legal committee of the German Franchise Association, he advises national and international companies on issues of franchise law. Before joining Deloitte he was the lead corporate/M&A partner of Germany in an international law firm and looks back to more than 20 years of experience in corporate & M&A law. Moreover, Mathias has an in-house career within Deutsche Telekom/ T-Mobile International AG in 2002, first as Senior Legal Counsel and then as Head of the M&A department – where he was the responsible project lead for numerous international DTAG transactions. Besides his native German, Mathias speaks fluent English.
Dr. Christine von Hauch
Counsel
Dr. Christine von Hauch has joined Deloitte Legal in August 2020  She advises clients from various sectors, in particular manufacturing, food & beverage, IT/telecomms and retail, in commercial and distribution matters. Christine´s expertise covers the areas of commercial law and distribution law, especially franchising and commercial agents. She also advises in the areas of national and international contract law and the law of General Terms and Conditions, as well as in connection with M&A transactions. In her areas of expertise she also represents clients in court. Prior to joining Deloitte Legal, Christine has worked for other national and international law offices for several years in the areas of Commercial and Distribution. Christine speaks German and English. She is a member of the German Association for Distribution Law (Deutsche Gesellschaft für Vertriebsrecht – DGVR).  Office: Cologne