Webcast in German language – feel free to contact any member of our team for explanations in English. 
In our Deloitte Legal Update webcast series, this time we address the tense situation in supply chains.
The COVID 19 pandemic, Russia's war in Ukraine, and the energy and climate crises mean that global supply chains and the international outsourcing of production steps, once considered a growth and competitive factor, are under scrutiny. Companies in almost all sectors and of all sizes are affected by the fragility of the system.
We would like to show you some approaches to this topic from the M&A sector and, among other things, look at the Lieferkettensorgfaltspflichtengesetz (Act on Corporate Due Diligence Obligations for the Prevention of Human Rights Violations in Supply Chains – LkSG) coming into force in 2023 and the planned EU-Lieferketten-Richtlinie (EU Corporate Sustainability Due Diligence and amending Directive – EU-LkRL-E), which will place considerable demands on companies.
A special focus will also be on the tightening of the Foreign Trade and Payments Act (AWG) and the Foreign Trade and Payments Ordinance (AWV), which must be taken into account due to the increasing foreign policy security considerations.
Let us therefore discuss the following topics together in this webcast:
Reasons for the crisis in supply chains
Reaction options taking into account the LkSG, the EU LkRL-E and the AWG/AWV
Consequences for contract design or strategic considerations in M&A transactions
Answering your questions (Q&A)
Our experts Bettina Mertgen and Dr. Mathias Reif, partners at Deloitte Legal, will guide you through the webcast.
You are welcome to ask your questions for the Q&A part already during your registration.
In our last webcast of 2022, we would like to present and support one of this year's Hidden Movers projects of the Deloitte Foundation. We will make a donation per participant. The total donation amount and the project will be announced at the end of the webcast.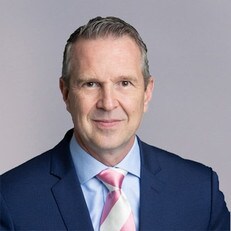 Dr. Mathias Reif
Partner
Dr Mathias Reif joined Deloitte 2020 and is Partner in Deloitte Tax & Legal, lead of Deloitte's M&A service line in Cologne, member of the M&A leadership team as well as head of the Israel Desk of Deloitte Germany. Mathias mainly advises corporations and medium-size companies on national & international mergers & acquisitions, joint ventures and restructurings – both for sell- and buy side clients. As a member of the legal committee of the German Franchise Association, he advises national and international companies on issues of franchise law. Before joining Deloitte he was the lead corporate/M&A partner of Germany in an international law firm and looks back to more than 20 years of experience in corporate & M&A law. Moreover, Mathias has an in-house career within Deutsche Telekom/ T-Mobile International AG in 2002, first as Senior Legal Counsel and then as Head of the M&A department – where he was the responsible project lead for numerous international DTAG transactions. Besides his native German, Mathias speaks fluent English.
Bettina Mertgen
Partner
Bettina Mertgen joined Deloitte Legal as a specialist lawyer for tax law, tax advisor and advisor for customs and excise tax in May 2016 and advises national and international clients in all questions with respect to customs-, excise tax- and foreign trade law. Her expertise covers all areas of customs- and foreign trade law and Bettina's special focus lays on litigation, compliance reviews and audits. In this context, she defends clients in alleged infringements of customs-, excise tax- or foreign trade law, supports the implementation or conducts the review of compliance systems in this area and leads litigations with respect to e.g. customs value- or customs tariff law. Before joining Deloitte Legal, Bettina Mertgen was working several years for another international Law Firm. International Tax Review names her "Women in Tax - Leaders in Germany". Bettina Mertgen speaks German and English. Office: Frankfurt