Is Switzerland facing the threat of stagflation?
The Deloitte CFO Survey Switzerland – second half-year 2022
Are you a CFO and are interested in participating in the CFO Survey?
Summary
Swiss CFOs assess the economic outlook for Switzerland as significantly weaker than six months ago, however a slump in the economy is not yet imminent. A majority remain optimistic about their company's financial outlook, offering a glimmer of hope. The risk environment has shifted to the impact of the geopolitical events, dominated by shortages and rising prices: inflation, supply chain challenges, raw material and energy prices, and energy shortages are the most frequently cited risks.
About the report
The Swiss CFO survey provides an overview of the financial attitudes of Chief Financial Officers and Group Finance Directors of major companies based in Switzerland. Published bi-annually, the Swiss Survey is aligned to the European CFO survey, including a mix of questions relevant to the CFO at a business environment, company and operational level.
Key findings
There has been a marked deterioration in the outlook for the Swiss economy. A small majority of Swiss CFOs now rate its prospects over the next 12 months as negative. They are, though, even gloomier about the outlook for Germany and China, both important trading partners for Switzerland. The combination of a gloomier economic outlook and expectations for higher inflation suggests a greater risk of stagflation.
There has also been a deterioration in the corporate outlook and corporate indicators. A majority of Swiss CFOs remain optimistic about their company's financial outlook, offering a glimmer of hope. A significant majority also rate the prospects for revenues as positive. In an inflationary environment, however, higher revenues may be the result solely of higher prices and not genuine business success. Pressure on operating margins is growing, and CFOs are again taking action to drive down costs.
Inflation is by far the biggest corporate risk identified by Swiss CFOs. They expect inflation to fall to 2.9% in 12 months' time and to 2.4% in 24 months' time provided base rates continue to rise. However, they also expect inflation to remain high in the short term, so there is a focus on measures to counter the impact that it will have.
Geopolitical risks have shifted from being an abstract concern to something that is actually damaging Swiss companies. They involve many different impacts, including supply chain problems, issues with the supply of energy and raw materials, and rising prices. Companies are taking a range of measures to counter these risks.
Top 10 company risks ranked by CFOs in Switzerland
Raw material and energy prices
Weakness in demand / recession
Monetary policy / interest rates
Capital costs / shortage of capital
Pressure on prices / costs / operating margins
Contacts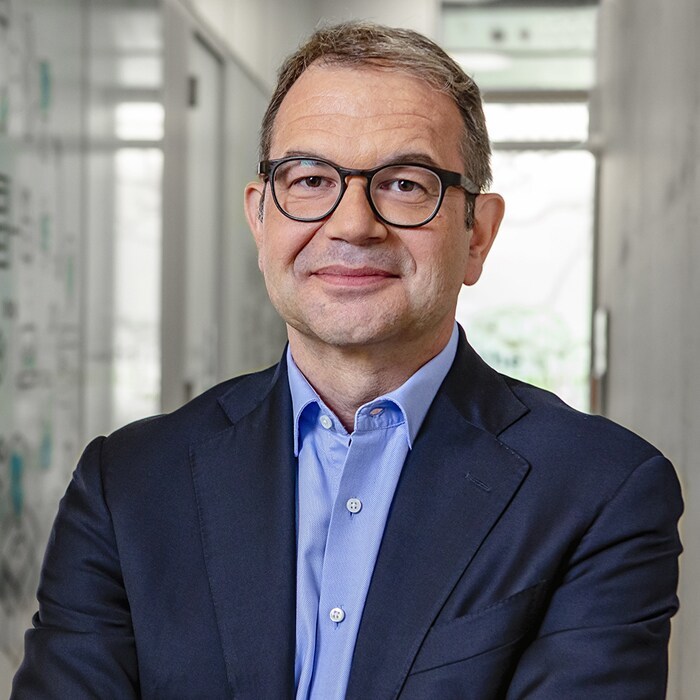 Previous Deloitte CFO Survey editions