launchpad
Program for startups scaling to the US
I'm in!
Application deadline I August 21, 2022
Program starts I October 23, 2022
Deloitte Launchpad is the first corporate program that helps Israeli growth-stage startups to expand their operations in the US. With dedicated teams on the ground in both the US and Israel, we support Israeli founders to navigate and scale to the US market.
We are looking for growth-stage Israeli startups from all industry verticals looking to expand their operations in the US market.
THE IDEAL STARTUP WILL HAVE THE FOLLOWING:
A VALIDATED PRODUCT
Active traction in the market, an established customer base, VC backed (Post Seed - Round A+)
Over $500K in ARR
Positive YoY growth in revenue
A Relocation Plan
Companies primarily targeting the US Market and a relocation to the US is on their two year roadmap
program components
EQUITY FREE
Deloitte is passionate about supporting startups in moments that matter. This is why we decided on an equity-free model.
Focus on expanding operations in the US
With dedicated teams on the ground both in the U.S. and Israel, and a strong network of partners and clients across both geographies, we help lay the foundation for a future relocation to the U.S and help guide founders and their families through the transition.
FUNDING SUPPORT
We provide access to our vast network of VCs and help prepare startups for due diligence
Sales Strategy
We support founders to build a solid sales infrastructure.
Access to Deloitte Subject Matter Experts
Deloitte's more than 345,000 professionals bring world class capabilities and deep knowledge and industry expertise across multiple disciplines to help manage and sustain company growth.
Access to Deloitte's ecosystem partners
Deloitte is the leading and largest professional services firm in the world spanning multiple industries. With 150 locations worldwide and $50.2 B in revenue, we expose founders to the global Deloitte ecosystem and extensive resources.
program timeline
24.07.22

Applications open

21.08.22

Application deadline

22.08.22 – 15.09.22

Screening process

29.09.22

Announce selected startups

23.10.22

Launchpad start date

8.12.22

Program end date
From people like you
I came to the program with high expectations, after all, it is Deloitte. But the program managed to exceed those expectations. A big part of that was the support we got from the team. The access they provided to Deloitte's experts was unbelievable. They went above and beyond to help us. We asked for so many things and surprisingly the answer was always yes!
Gilad,
CEO, Tetavi
There was a moment where we thought we were going in a certain direction, but thanks to the program we understood that this path might not be as good for us as we originally thought. We adjusted our strategy that in the end saved us a lot of time, money and energy.
Ariel,
Co-Founder & COO, MyPart
Launchpad came at a really perfect time for me. I was new to the company and I was leading Cymbio through a rebrand. Through the program I had the opportunity to meet with the CEO of a branding company who gave me some great pointers for my website that I ended up implementing.
Jolene,
VP Marketing, Cymbio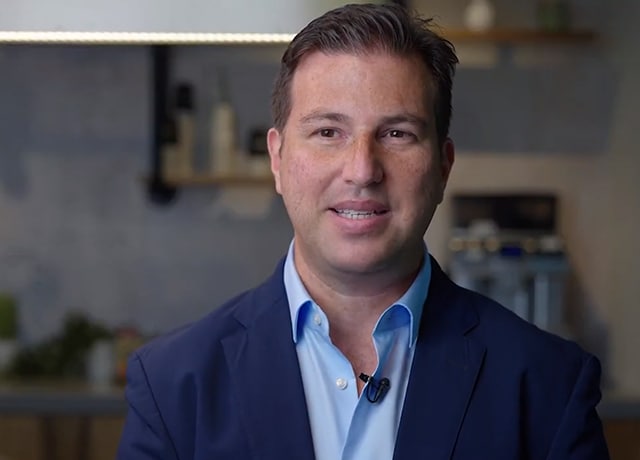 One of the things I'm most grateful for is being part of the community of CEOs that was formed during the program. That's why the Founder to Founder sessions were my favorite. This special bond was made thanks to the commitment of the Launchpad team. The best part is, even though the program is over, I can still call any of the people I engaged with during the Launchpad, at any given time, and ask for help.
Sebastien,
Co-Founder & CEO, Deepcoding
Need more information?
The Deloitte Launchpad team will be happy to answer your questions
Melanie kraus
melkraus@deloitte.co.il
Liron Winberg
lwinberg@deloitte.com
Yair Laron
ylaron@deloitte.co.il
ABOUT DELOITTE ISRAEL
Deloitte is the leading and largest professional services firm in the world, providing a wide range of world-class audit, tax, consulting, financial advisory and trust services. Through 140 partners and directors and over 1,300 employees in Israel, we serve domestic and international clients, public institutions and promising fast-growing companies whose shares are traded on the Israeli, US and European capital markets.
Our multidisciplinary, collaborative approach to client service, combined with an ability to look at business issues from every angle, is what sets us apart. Whether you are one of Israel's largest companies, or a small business with ambition to grow, we can bring you a 360° solution for your business challenges. We believe this is our differentiator.
Program Terms and Conditions