Regulated Communications Management
Strategies and solutions for financial services firms
Deloitte is uniquely positioned to assist organizations with improving the management of regulated communications. We bring extensive regulatory, technology, and governance experience in helping companies devise a defensible compliance program to meet the rigorous regulatory expectations around data governance, retention, and surveillance of communications.
Our approach
Our approach serves to develop a holistic program, inclusive of managing regulatory expectations, data governance, and data quality:
Regulatory expectations: Helping to manage the evolving landscape of global regulatory expectations, including electronic communications such as email, text messages, instant message chat, and social media, and voice communications by way of telephone, voicemail, mobile device, or other electronic media.
Data governance: Demonstrating to regulators that communications are being managed in a consistent and rigorous fashion globally among legal, IT, and compliance constituencies.
Data quality: Assisting with maintaining compliance through properly identifying and provisioning covered persons for archiving and surveillance, and retaining messages with appropriate data quality.
Our regulated communications management services can help you identify gaps in your systems, develop a regulated communications program, and improve how you manage your information lifecycle.
Regulated Communications Management
Assessment and strategy
A structured approach to managing regulated communications begins with the understanding of current technology and governance, and identifying gaps to address and improve.
Assess how people, process, and technology are affecting your data quality and compliance requirements
Develop a comprehensive strategy for managing users, archives, and communication sources
Recommend improvements across governance, data quality and management of regulatory expectations
Regulated communications program development
Deloitte can help develop a cross-functional operating model, inclusive of organizational processes, procedures and technology.
Establish a target operating model for archive data quality across the organization
Define organizational structures that promote improved data quality and reduce risk of data gaps
Introduce scoring, performance measures and reporting to quantify risk reduction
Data quality validation platform
To establish and maintain an acceptable level of data quality for retained communications, a validation platform can be designed and implemented to evaluate if the archive data is meeting quality requirements. The validation platform can be designed to provide identification of the risks due to archive gaps for a given communication source or data feed.
Based on Deloitte's Archive Data Quality Validation Framework, develop and customize a set of validation tests that measure the five dimensions of data quality
Develop governance and sustainability processes to accompany the validation platform
Design, build, implement and deploy validation platform
Archive remediation and rationalization
A critical step in maintaining appropriate data quality and improving performance is to remediate gaps identified as a part of the validation tests. In addition to gap remediation, we can also assist with the disposition of data that no longer needs to be retained, helping to reduce the cost of data preservation and the risks associated with retaining data that can be defensibly disposed.
Develop and plan approaches aimed at rationalizing legacy archive platforms
Assist organizations in selecting new platforms and providers for archiving
Define and implement archive migrations
Assist organizations with developing and implementing defensible disposition
Recommendations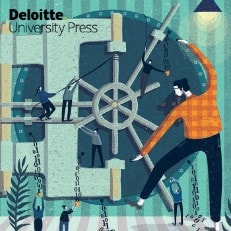 Lessons learned from the front lines at financial institutions