Build and Restore Trust
Trusted data use
Unlock the value of your data securely, ethically, and intelligently
Improve trust with transparency and awareness of application and data use with a unified approach that provides greater visibility and control over how data is collected, aggregated, used, analyzed, and protected.
Learn more
Turn challenges into opportunities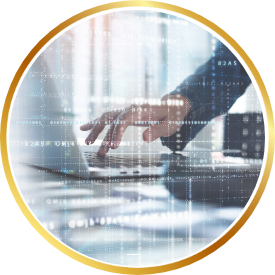 What can you achieve?
Growing analytics capabilities, like artificial intelligence (AI), pose new opportunities for businesses to enhance data-driven insights. Implementing appropriate data controls while reducing algorithmic biases helps to maintain trust while realizing these opportunities.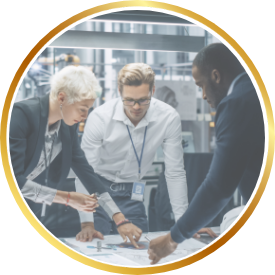 What's holding you back?
Harnessing the value of data has introduced complex considerations for many organizations around data privacy, potential algorithmic/analytic bias, accountability, and compromised trust. If improperly managed and secured, data footprints can balloon and increase the risk of data loss, theft, and/or misuse. To effectively tap into this opportunity, organizations need guidance and experience in order to address challenges.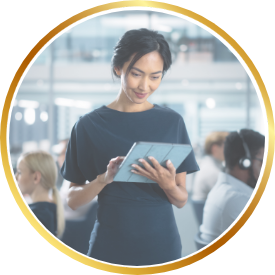 Why should you move forward fast?
To unlock the insights in your data while maintaining trust, strategic decisions should be made today. Without a cohesive approach for responsible data use, organizations can potentially open themselves up to unwanted risks.
Deloitte understands the importance of maintaining trust in data use. Our combination of proprietary technology, domain experience, and industry knowledge can help you responsibly unlock the potential of your data while enhancing time-to-value. As you work to achieve this balance, turn to Deloitte to assist with strategy, implementation, and operation for new or ongoing efforts.
The Deloitte difference
Achieve the benefits of trusted customer experiences with our distinctive approach.
Outcomes-driven

Improved data visibility, protection, and privacy by taking trusted data use from a concept to an actionable plan that enables greater visibility and control over the data your organization collects and how it is used, analyzed, and protected.

Rapid solutioning with Deloitte's suite of capabilities and Data Protection Lab, to help you quickly build stronger brand posture and drive high-impact performance.

Quality-oriented

Simplified data access, privacy, and protection with a range of proprietary tools like Deloitte's Zero Trust Access (ZTA) that assists organizations to adopt zero trust principles and limit attack surface exposure without compromising user experience.

Deep domain experience to facilitate responsible data usewith Deloitte's knowledge of privacy, legal, and regulatory environments, as well as technology and industry trends to develop innovative capabilities that help you address strategic challenges with data use.

Value-focused

Integrated, secure experience through Deloitte's relationships with leading technology providers to deploy simple, secure, and built-in integrations that orchestrate data use across toolsets.

Cutting edge research and insights through Deloitte's novel research on data use trends, such as topics that investigate data-driven decision-making, board governance of AI use, and the interconnectivity between data proficiency, analytics agility, governance, privacy, and protection.
Perspectives to guide your journey