Japanese Services Group
Unique markets and tailored solutions
Why Deloitte JSG?
Extensive Bilingual/Bi-cultural Network
Over 1,200 Japanese-speaking bilingual and bi-cultural professionals in the Global JSG network outside of Japan.
More than 300 in the US.
Seamless Global Operations
Operating in 38 US and approximately 100 global major cities.
Thought leadership on US-Japan cross border business issues.
Timely and seamless collaboration between member firms.
Knowledge Sharing
Keeping our clients informed on the most current trends and developments impacting their businesses.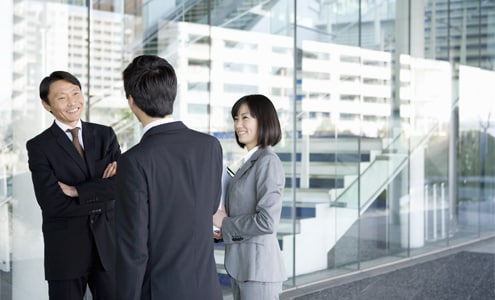 Abundant Experience
Nearly 50 years of history.
Serves more than 1,100 Japanese-owned clients, many of which operates globally.
Cutting Edge Technology
Serves with the most up to date, cutting edge technologies, best suited for each project.
Wide Range of Services
Provides Audit & Assurance, Consulting, Risk & Financial Advisory, and Tax services.
Wide range of service lines that can meet any type of request clients look for.
${column3-title}
${column3-text}
${column4-title}
${column4-text}