Consumer products companies prep for sustainability reporting
Confronting the potential impact of SEC climate disclosure
Deloitte's Sustainability action report finds little doubt about consumer products companies' resolve to get to a reasonable level of assurance for their ESG reporting.
An integral part of the business
Companies are shifting from commitment to action. That's the headline from our Sustainability action report: Survey findings on ESG disclosure and preparedness, which explores the results of a study in which 100 consumer products company executives participated.
Most consumer products executives expect to benefit from sustainability reporting. Some 58% anticipate increased efficiencies and return on investment (ROI), for instance, while 54% say they expect to see premium product pricing. To get there, 68% say they're extensively preparing for future disclosure requirements.
For the consumer products industry, this means environmental, social, and governance (ESG) goals are becoming a major source of public attention. In response, many of the industry executives participating in our survey indicate their companies are starting to treat ESG as an integral part of the business. But what sets consumer products companies apart in their efforts to enhance sustainability disclosures—and what challenges are they finding along the way? Let's find out.
ESG disclosure standards
Consumer products companies use a variety of standards for their ESG disclosures. The Greenhouse Gas (GHG) Protocol (58%) and the Sustainability Accounting Standards Board (SASB) (56%) are the most common, but roughly half of the consumer companies in our survey use other standards as well (figure 1).
Figure 1. Reporting standards currently used for ESG disclosures in the consumer products industry
Different standards cover different aspects of ESG. Which ones to apply depends on what the company decides is important, based on a materiality assessment that takes stakeholders' perspectives into account. From there, the company can set what its high-level ESG strategy will be.
Board-level oversight of ESG
Among consumer products executives, 64% say their companies have an ESG or sustainability committee at the board level. By a significant margin, this is the most common source of board-level oversight for ESG. A dedicated committee also indicates the importance of ESG in the industry (figure 2).
Figure 2. ESG board-level oversight in the consumer products industry
That said, ESG is a broad topic that spans multiple items on the board's agenda. For instance, the governance component of ESG falls under the purview of the nominating and governance committees, ESG metrics for executive compensation sit with the compensation committee, and ESG disclosure reporting is a concern of the audit committee. The different areas of impact likely explain why a number of respondents indicate ESG oversight is shared across two or more board-level committees.
Progress toward a reasonable level of assurance
Just over a third of consumer products companies (35%) have completed an internal evaluation of the necessary steps to get to a reasonable level of assurance. Another quarter (24%) are in progress, and 20% are starting to evaluate the steps. Only one in five (21%) have yet to begin evaluating the steps they need to take (figure 3).
Figure 3. Progress in moving from a limited to a reasonable level of assurance in the consumer products industry
In moving toward a reasonable level of ESG assurance, consumer products companies may be taking a deliberately measured approach—unwilling to fall behind their peers but cautious about prioritizing assurance given limited time and resources. But respondents leave little doubt about their resolve: Almost all respondents say they plan to obtain assurance for the next reporting cycle.
ESG data challenges
Industry executives report several challenges with ESG data. The biggest one is quality. 59% of respondents collectively cite availability, aggregation, and review as their main challenges when it comes to ESG data, but the largest number of respondents (41%) say that they don't trust its accuracy or completeness (figure 4).
Figure 4. Greatest challenge with ESG data in the consumer products industry
Secondary data is a key concern. Consumer products companies can ask suppliers to provide data on the materials the company uses for its product, for instance. But in the absence of an audit or verification, it can be difficult for companies to gauge the accuracy of this type of information.
Investment in new technology and tools
Almost all consumer products executives (98%) say they're likely to invest in technology and tools to enable more timely and higher-quality disclosure in the next year. For two-thirds (66%), this investment is "very likely." Some of the tools in use among our clients include next-generation integrated systems for environment, health, and safety (EHS), risk management, and compliance.
Figure 5. Likelihood of investing in new technology/tools in the consumer products industry
These results are in line with earlier cross-industry survey findings indicating that 95% of senior executives are concerned about not having the technology they need to facilitate ESG disclosure requirements. Sustainability reporting needs the same rigor as financial reporting. Commercially available technology solutions can help by taking much of the manual work out of ESG data gathering and reporting.
Telling the ESG story
The Sustainability action report indicates that consumer companies are having conversations about ESG with both internal and external stakeholders. These conversations depend on the audience and what they need to know. For example, information shared with bankers and regulators will likely be quite different from the dialogue with employees.
As more companies consider ESG a strategic importance, their focus has shifted to prioritization and integration. This not only contributes to their disclosure preparedness—it can embed ESG priorities into their DNA.
Where can companies take it from here? No matter where your organization is along its ESG disclosure journey, some of the following steps can further your progress:
| | | |
| --- | --- | --- |
| | | Understand stakeholders' expectations, interests, and information needs. |
| | | Have a defined ESG plan and governance structure. |
| | | Directly connect ESG efforts with value creation. |
| | | Plan a more effective internal audit strategy that incorporates ESG risk. |
| | | |
If consumer products companies aren't telling their ESG story, somebody else is—investors, employees, journalists, or even the competition. That's a great reason for organizations to take charge of their ESG disclosures, especially with the proposed ESG regulations.
Whether your company needs assistance understanding the changes on the way, help assessing the effects that you might have on your climate disclosure procedures, or help defining an approach to implementation planning, Deloitte has the knowledge, experience, and tools to help you navigate the proposed rule. Learn more about our SEC Climate Disclosure Workshops or get in touch with one of our specialists.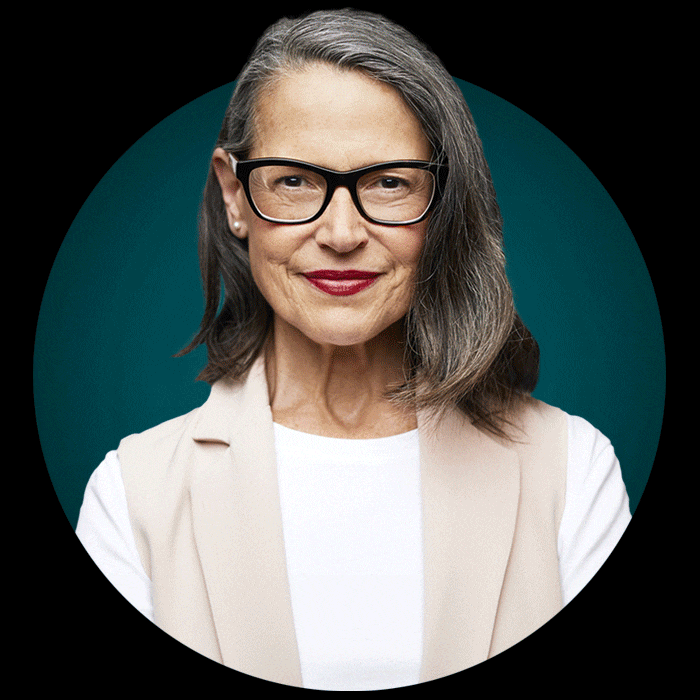 As more companies consider ESG a strategic importance, their focus has shifted to prioritization and integration. This not only contributes to their disclosure preparedness—it can embed ESG priorities into their DNA.

Wendy Ralston, Audit & Assurance Partner | Consumer Products & Retail ESG Lead Champion
Contact us to learn more about Sustainability and ESG Services