Host: Blair Sullivan Berrigan, managing director, Deloitte Tax LLP
Presenters: Emily VanVleet and Paul Stevens     
1.0 Overview CPE credit | Business Management & Organization
Tax's role is increasingly going beyond its core compliance and planning obligations. Inherent in the tax leadership role is the ability to be a trusted, strategic advisor and partner to the business. What does that mean for your organization and how can your team step into this expanded role? We'll discuss:
The importance of tax as a strategic business partner in your organization
Key focus areas to embody the strategic advisor role 
How tax leaders can better understand and communicate with the business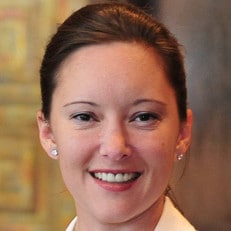 Emily VanVleet
Marketplace Leader
As a partner in Deloitte's Tax Management Consulting practice and the leader of our Robotics & Intelligent Automation team, Emily thrives on anticipating what might be next and boldly embarks on the path to get there. This approach to her work and her life has afforded her the opportunity to support her clients in driving incremental value and staying ahead of market trends. With more than 20 years of experience in tax consulting, strategic process design, and practical approaches to tax transformation, Emily is known for designing and delivering tax solutions that allow her clients to confidently and successfully streamline and automate to intensify value, mitigate risk, and increase efficiency in tax operations. Emily thrives on leading large-scale, multi-dimensional tax transformation plans, and projects across industries globally. Because of her experience and passion for this work, Emily serves as one of the firm's lead facilitators in the Tax Transformation Lab—a highly interactive session to help tax executive teams focus, prioritize, and mobilize their department's transformation. Emily is also a regular speaker and author on topics related to tax transformation, automation, and the future of work.