Presenters: Tim Smith, principal, Deloitte Consulting LLP
                      Tim Bottke, partner, Deloitte Consulting GmbH
1.0 Overview CPE credit | Specialized Knowledge
Companies invest in digital transformation to stay competitive in today's business environment, but not all investments yield returns. Deloitte has recently analyzed 10 years of financial disclosures from over 4,000 global organizations to diagnose specific actions that can lead to increased market cap and others that can erode it. We'll discuss:
Three digital transformation value drivers: digital strategy, technology aligned with the strategy, and digital change
The correlation of these value drivers with market cap
How to mitigate risks and maximize rewards from digital transformation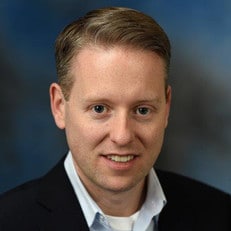 Tim Smith
Principal | Tech Strategy & Business Transformation Leader
Tim is a principal with Deloitte Consulting LLP and serves as the US leader for Monitor Deloitte's Technology Strategy & Business Transformation practice. He has more than 20 years of cross-sector technology advisory and implementation experience in the United States and abroad. Tim works with clients to unlock the value within the technology estate via integrated choices across operating models, architectures, and ecosystems. Tim resides in New York City. He earned a BSc in systems engineering from the University of Virginia and an MBA from the London Business School.
Tim Bottke
Partner | Sector Lead | Telecommunication, Media & Entertainment
Tim Bottke is a strategy consultant at Monitor Deloitte and the overall Telecommunication, Media & Entertainment leader at Deloitte Germany with 22 years of experience advising clients in the TMT industries. He also leads all TMT industries for Deloitte Digital and coordinates the Monitor Deloitte TMT strategy team across EMEA. Before joining Deloitte in 2014 he was the Partner in charge of the Mobile Operator and Alternative Carrier Practice Groups at a leading international strategy consultancy. Over his career as a consultant he has worked on numerous projects for international telecom groups (mostly Europe and the Middle East) – covering corporate strategies, M&A strategy, commercial due diligence, marketing & sales strategies/go-to-market strategies and large scale corporate transformations.