The technology sector is driving generational transformation and digital disruption across all industries - primarily driven by record venture capital investments into growth companies and startups. What are the opportunities for large tech companies to innovate, stay competitive through the startup community?
1 Overview CPE credit | Specialized Knowledge

We'll discuss:
A birds-eye view on the startup ecosystem
Different strategies to fuel growth and innovation through the startup community
Tactics to engage and partner with emerging companies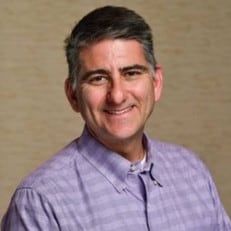 Paul H. Silverglate
Partner | US Executive Accelerators | Deloitte & Touche LLP
Paul is a partner with Deloitte & Touche LLP and leads Deloitte's US Executive Accelerators (XA) in Client & Market Growth (CMG), and also serves as Vice Chair and Deloitte US Technology Sector Leader. Previously, Paul led Deloitte's Technology, Media & Telecommunications (TMT) industry practice in Risk & Financial Advisory, and worked as an auditor in the Audit & Assurance business. With more than 30 years of professional services experience, Paul also serves as a lead client service partner for a select number of Deloitte's most strategic global technology clients. Additionally, Paul is the Deloitte US executive sponsor of the Catalyst Tel Aviv Program, which helps US clients interested in innovation engage with the 6,000+ Israeli start-up community. Paul specializes in leadership development, crisis management, digital enterprise transformation, business continuity, change management, and identifying the resources within our organization to help clients address their most complex issues and professional service needs. He is conversationally fluent in German and has gained international experience by working for two years for Deloitte Switzerland.
| | | |
| --- | --- | --- |
| | | |
| Shawn DuBravac | Lauren Chudzik | Nadav Zafrir |
| President | Avrio Institute | Director of Corporate Development | Intuit | Managing Partner | Team8 |
| Dr. Shawn DuBravac is author of the New York Times Best Seller Digital Destiny: How the New Age of Data Will Transform the Way We Work, Live, and Communicate (Regnery, 2015), which explores how... | Lauren Chudzik is a director of corporate development at Intuit.  She joined Intuit in 2018 and leads a corporate development team that is focused on accelerating Intuit's strategic objectives through M&A... | Nadav Zafrir is the co-founder and Managing Partner of Team8, a global venture group that builds and backs technology companies at the intersection of artificial intelligence, cybersecurity, data, fintech, enterprise software... |