From mainframe to cloud: clearing the hurdles to success
Part of the On Cloud Podcast series
Migrating from mainframe to cloud is a big, but necessary, hurdle. Keys to clearing it include: automation, the right tools, and decreasing risk by ensuring minimal disruption to the business during the process.
Migrating from mainframe to cloud: the journey to success
Migrating mainframe apps to cloud is a daunting journey, but there's a growing need to modernize. In this episode, David Linthicum talks with Deloitte's Bjoern Langmack and AWS's Hemant Ahire about how companies can successfully transition from mainframe to cloud. The challenges are myriad, but not insurmountable. The group's advice: Automate as much as you can in the migration process, use the right tools, and try to disrupt the business as little as possible during the migration.

It's not a question of if you get off the mainframe; it's only the question when do you go into the cloud.

Hemant Ahire is the worldwide partner solutions architect at AWS, leading migrations and application modernization.
Bjoern Langmack leads Deloitte's Mainframe to Cloud Migration and Modernization market offering across all industries and sectors. Before joining Deloitte, Bjoern was co-founder of InnoWake.

The Utah Department of Government Operations recently moved from mainframe to cloud. The massive project was successful, with high hopes for the upcoming modernization effort..

Mainframes remain at the core of IT for many large companies. Migration from mainframe to the cloud can be challenging, but the right strategy and tools can ease the transition and bring tremendous benefit.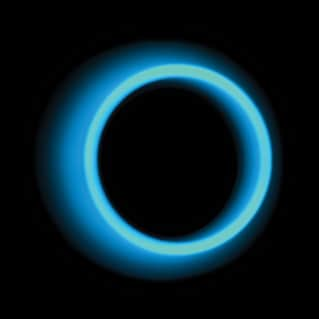 Cloud, in context
Cloud is more than technology. It's about making cloud work for your business. Our hosts, David Linthicum and Mike Kavis, deliver their unique perspectives around the technology, business, and culture of cloud to help you achieve your cloud goals. Topics range from an enterprise-level, strategic look at cloud to practical information on the people, processes, and technology that can make cloud work better for your organization.
David is a top cloud influencer and author of 13 books plus thousands of articles on cloud. Mike is the author of two books, including the recently published Accelerating Cloud Adoption, and won the 2010 AWS Global Startup Challenge. They know cloud. Listen to the Deloitte On Cloud podcast to get the information you need to achieve your possible with cloud.
Contact us at cloud@deloitte.com for information on this or any other On Cloud podcasts.

Or visit the On Cloud library for the full collection of episodes.
Subscribe now on: iTunes | SoundCloud | Stitcher | Google Play | Spotify