From fragmentation
to a single pane
of
glass
Helping a leading retailer put all their financial data in one place
WHEN DOES
BIG

DATA GET TOO BIG

TO BE USEFUL?
The Situation
Data is the key to making informed business decisions. The trouble with data is, for it to be really useful, you need a lot of it. And for one of the largest retailers in the country, that avalanche of data had become more overwhelming than helpful.
This retailer is a household name and a dynamic business. While it had grown rapidly via mergers and acquisitions, the consequent muddle of fragmented, obsolete finance systems was making efficient management reporting almost impossible. And the self-service queries that finance needed more frequently every day? Forget about them.
The company's CFO knew there had to be a better way. Her thinking: why couldn't there be a one-stop destination for data that could be used for multiple finance functions?
FROM HUNDREDS OF HOURS WORKED TO AN
AUTOMATED
MONTHLY CLOSE.
THE IMPACT
Today's automated close process saves hundreds of hours across various functions. The project led to:
Accurate reporting
More informed
Finance employees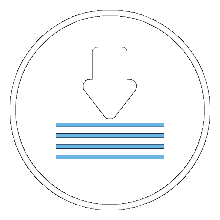 Shorter time to market
The difference was immediate. And visible.
Furthermore, decision-makers across the organization can now access data how they need it, when they need it—enhancing both customer relations and decision-making. This led the retailer to other SAP solutions, such as a cloud-based analytics tool that powers personalized dashboards to deliver data in near-real time via mobile devices.
Based on this success, the CFO is now open to considering robotics and predictive analytics to take full advantage of the retailer's new computing power and data availability.
LET'S CONNECT.
Do these challenges sound familiar?
Explore more stories
Helping a leading retailer unify their systems and put all their financial data in one place.
CONSUMER
When COVID-19 hammered construction, we helped thousands of trade partners interpret 800+ pages of CARES Act legislation.
Financial Services
What does AI do when no one is looking? How a global financial institution addressed risk.
FINANCE
Helping Broadcom's onsite employees work safely during the pandemic.
TECHNOLOGY, MEDIA, AND TELECOMMUNICATIONS