Enterprise Trust
Put trust behind everything you do
How Trust in your organization can drive performance
Trust isn't only critical to developing personal relationships—it's also the heart of successful organizational strategies. To thrive in the new age of Trust, companies should work to build Trust equity every day. Doing so, however, will require making Trust measurable.
Sign up to learn more
Building Trust equity to strengthen stakeholder relationships
Why does Trust matter? We've entered the Trust Age: a time where (mis)information is omnipresent, individual perceptions reign supreme, and digital security and data privacy are constantly threatened. Now more than ever, stakeholders expect organizations to do the right things and do them well. These expectations range from entrusting an organization to safeguard one's private data to requiring a company to have a strong stance on environmental, social, and governance (ESG) issues.

Trust also drives performance. When stakeholders trust an organization, their behaviors will reflect that Trust can affect more traditional key performance indicators that directly affect financial performance. Trust elevates customer and brand loyalty, which can lead to revenue. It enhances levels of workforce engagement, which can result in increased productivity and retention. And the data confirms it.

Trustworthy companies outperform nontrustworthy companies by 2.5 times, and 88% of customers who highly trust a brand will buy again from that brand. Furthermore, employees' Trust in their leaders improves job performance, job satisfaction, and commitment to the organization and its mission.

Despite the data, however, many leaders and organizations still view Trust as an abstract concept. At Deloitte, we believe that Trust should be managed proactively because, when Trust is prioritized and acted upon, it can become a competitive advantage. An organization that positions Trust as a strategic priority—managing, measuring, investing in, and acting upon it—can ultimately build a critical asset.
Read the full report
Explore
What does Trust mean within the context of your industry and sector? We work with organizations to capture the initial perception of Trust within their walls, then determine if and how these perceptions differ across departments, business units, and/or geographies where they operate. We start to develop an understanding of what Trust expectations exist in the eyes of different stakeholders.
Diagnose
The next step is making Trust measurable. To that end, we've developed a set of Trust measurement capabilities that measure:
Actions an organization can take to elevate levels of Trust
Calculation of point-in-time levels of Trust with key stakeholders
After collecting and analyzing data, the results are juxtaposed with industry and sector benchmarks, ultimately providing a detailed, quantitative assessment of Trust, including gaps, strengths, and opportunities for that enterprise.
Prioritize
Once an organization is equipped with relevant data and is able to diagnose where Trust gaps may exist, laying out a prioritized set of actions is essential. In an effort to determine what to act on first, we work with organizations, leveraging our research and benchmarking studies, to assist organizations as they prioritize the key areas of focus to help enhance, protect, and rebuild Trust.
Activate
This part of the process is essential and likely the most difficult: changing the organization from within and determining whether a high degree of competence and the right intent are applied to the items that are deemed highest priority and seeing those changes through. Trust rises and wanes over time, so exploring, diagnosing, prioritizing, and acting on Trust should become part of the DNA of every organization and repeated on an ongoing basis.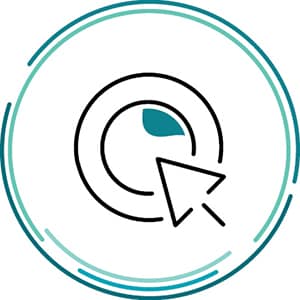 Protect
Like the most important things in life, Trust is never a one-and-done proposition. Rather, the attitude toward it should be one of constant nurture, looking for gaps and addressing vulnerabilities before they occur. While each Trust phase leads to the next, Protect is unique in that it's ongoing and permeates every phase. Protect ensures that the hard work you're putting in now is preserved regardless of the dynamic—a constantly shifting set of variables that your organization might face. With a vigilance that adjusts to each new circumstance, Trust—along with all its benefits—can thrive.
Introducing the Deloitte Trust Platform
The Deloitte Trust Platform enables leading enterprises to grow their business and manage risk. It measures levels of trust and identifies actions organizations can take to build meaningful relationships and earn loyalty with their stakeholders in an era when trust is paramount to business performance.
Introducing the Deloitte Trust Platform

Trust IQ

The Importance of Trust

The Trust IQ Advantage

Trust as the Basis for Connection
Insights to galvanize Trust in your organization
Featured podcast: Restoring Trust in government
In the United States, Trust in government is at near historic lows. The authors of The Power of Trust discuss why that's a problem, and former VA Chief Veterans Experience Officer Tom Allin reveals how that agency reengaged its constituents to rebuild Trust.
Listen to the podcast
Want to learn more? Get in touch!