See your mission through cloud
Cloud Services for Government and the Public Sector
Cloud enables innovation and agility, positioning you to deliver on your mission. Deloitte helps government, public sector, and higher education organizations support and advance their missions by driving digital modernization through cloud. We bring deep cloud technology experience to guide you on your cloud journey as a trusted collaborator so you can deliver it with confidence.
Modernize, Innovate and Maximize
At Deloitte we see your mission through the lens of cloud, leveraging our extensive industry, strategy, human capital, security, and business domain capabilities. We focus on where and how cloud can have the greatest mission impact, today and tomorrow.
Cloud services tailored to your goals
Whether you are initiating an enterprise-level cloud transformation or seeking to increase efficiencies through modernizing specific processes, Deloitte has an array of cloud services for government and public agencies, all of which can help unlock new possibilities for your mission and how it is executed. We offer:
Cloud Business Transformation
Future of Work
Intelligent Cloud Operate & Cyber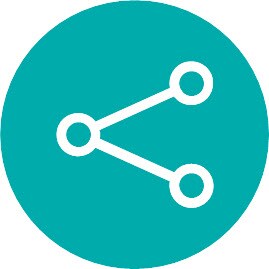 Cloud Analytics & AI
Cloud Native Development
App Modernization & Migration
Cloud Infrastructure & Engineering
Packaged Services on Cloud
We have the flexibility to assemble teams from our 15,000 experienced government and public services professionals that are the right match to your objectives, whether incremental or transformational.

Discover Deloitte's Cloud Services
From cloud challenges to cloud-enabled outcomes
Your path to cloud is as specific as your mission. And yet, the challenges you may face are probably not unique. See how Deloitte's experience in cloud can help you get past some of the most common obstacles so you can use cloud to modernize, innovate, and maximize mission delivery.
Integration makes the mission possible
As a mission-driven organization, it takes more than technology to deliver. You want to leverage artificial intelligence while enhancing data security. You want your people to work more efficiently, your constituents to connect more seamlessly, and your organization to run more intelligently. Our integrated services for government agencies are built around those wants to help you expand what's possible.
Fullwidth SCC. Do not delete! This box/component contains JavaScript that is needed on this page. This message will not be visible when page is activated.
Get in touch
Principal | Public Sector
Principal, Government & Public Services | Deloitte Consulting LLP