Protect the Enterprise
Secure, efficient workforce experience
Improve productivity without compromising security, wherever and however your organization works
Today's hybrid workforce requires easy access to information from a variety of devices and locations. By providing a secure and frictionless experience across applications and networks leveraging the latest innovations and techniques across identity and access management, application security, and data protection, employees and contractors can improve collaboration, agility, and resilience to threats.
Learn more
Turn challenges into opportunities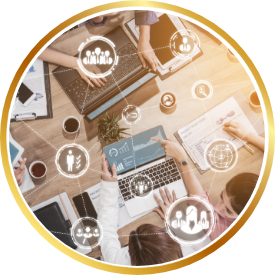 What can you achieve?
Highly productive workforces have the potential to enhance many aspects of their organizations, including the bottom line. An identity and access strategy that integrates with application security and data protection is vital to unlocking positive business outcomes.
What's holding you back?
Simplifying and securing access has become more difficult, driven by user expectations, digital transformation, and an increasingly mobile and cloud-based workforce. These trends are exacerbating security and usability challenges.
Why should you move forward fast?
At this inflection point in the evolution of workforce environments, a secure and efficient workforce experience is critical to your organization's effectiveness. The consequences of inaction could be costly across many aspects of your business.
An integrated approach to a secure and efficient workforce experience
Provide better protection across your organization by developing and maintaining an IAM and governance model that includes application security, data protection, and emerging technologies. Deloitte provides the tools you need—frameworks, methodologies, and technologies—to efficiently and securely execute your strategy.
Identity, access, and advanced authentication to enforce confidentiality and integrity
Execute an identity strategy that is agile and aligned to your organization's mission. Build and implement identity programs and technologies to help you rigorously identify, authenticate, and authorize required access to prevent fraud and identity-related risks.
Learn more
Application security embedded throughout the development lifecycle
Access a full suite of application capabilities, including fine-grain application access control, DevSecOps enablement, secure coding, application scanning, and compliance.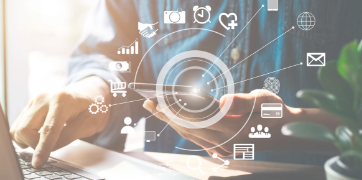 Privileged access management to secure critical applications and data
Utilize strong, preventative, and detective controls to help reduce the probability and impact of a cyber-attack via privileged accounts.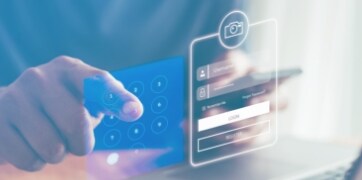 Insider threat protections to reduce accidental and intentional security incidents
Identify different insider risk scenarios, as well as manage prevention, detection, and response capabilities, which are often different when compared to external cyber threats.
Learn more
These capabilities—combined with technological depth and vast experience—help empower your workforce to be efficient, effective, and protected while achieving faster time-to-value. When considering leading approaches to securing your hybrid workforce environment, look to Deloitte for strategy, implementation, and operation for new or ongoing deployments.
The Deloitte difference
Achieve the benefits of a secure, efficient workforce experience with our distinctive approach.
Outcomes-driven

Reduce costs related to operations, onboarding, offboarding, and fraud by implementing an integrated approach to IAM and insider threat detection

Improve productivity and user experience by leveraging traditional IAM and Privileged Access Management (PAM) with new 5G, cloud, AI, and ML technologies, combined with DevSecOps

Decrease credential risk with automated privileged access management, post-breach response time, and forensic execution capabilities

Quality-oriented

Consistent compliance for even highly complex environments with Identity Governance and Administration (IGA) that addresses privacy, security, and compliance requirements

Easy-to-use, secure options through our relationships with leading vendors and our proprietary offerings (e.g., Zero Trust Access, Secure by Design)

Simplified lifecycle management with our deep experience related to large, complex implementations and operations, including leading ERP and application security practices

Value-focused

Actionable intelligence through our specialized insider threat detection and mitigation capabilities, controls to protect high priority assets, and detailed procedures for recovering from insider attacks

Continuous security enforcement with proprietary technologies in application development (e.g., Secure by Design, Appbot), and easy-to-use, ultra-fine-grained IAM (e.g., Zero Trust Access)
Perspectives to guide your journey